Return Smarter. Return Stronger.
The state of Arizona is working hard to keep Arizonans safe and healthy while slowing the spread of COVID-19. The Arizona Commerce Authority is here to continue offering tools and resources for families, workers and businesses to return stronger.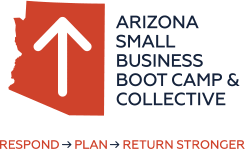 Respond > Plan > Return Stronger
The Arizona Commerce Authority and Local First Arizona launched the Arizona Small Business Boot Camp & Collective, providing virtual support to the state's small business community. The Boot Camp, which is supported by a dynamic group of subject matter experts, offers business-focused content designed to help the community respond to the immediate impacts of COVID-19, plan for the future and return stronger than before. Online sessions are available at no-cost.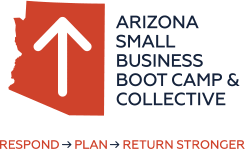 STAY INFORMED
Subscribe to stay up to date with the latest COVID-19 information in Arizona.