The Arizona Finance Authority is governed by a five-member board appointed by the Governor. The Board's business-focused approach gets borrowers to deal-closing and ground-breaking more quickly.
---
Board of Directors
---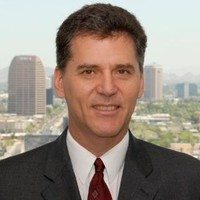 Ken Burns
Chief Operating Officer / Chief Financial Officer, Arizona Commerce Authority
Ken Burns serves as Chief Financial Officer and Chief Operating Officer of the Arizona Commerce Authority (ACA), where he oversees teams responsible for financial incentive program administration, accounting, information technology, human resources and overall operations.
Prior to ACA, Mr. Burns served in a similar capacity for the Greater Phoenix Economic Council for more than seven years, where he was active on Finance, Audit, Resource Development and other strategic planning committees.
In addition to his economic development experience, Mr. Burns has served as an independent management consultant and with a regional CPA firm. His executive experience includes serving as Chief Operating Officer for two mid-sized law firms. He also served on the firm's executive management committees.
In his earlier years, Mr. Burns held leadership positions in diverse industries, including manufacturing, telecommunications and the construction trades.
He currently serves on the Clearinghouse CDFI Arizona Board of Advisors and on the Board of Directors for the Arizona Industrial Development Authority and the Arizona Finance Authority.
Mr. Burns earned Bachelor of Science degrees in Business Administration, Mathematics and Computer Science from Wayne State College in Nebraska and an MBA from Arizona State University. Mr. Burns has also completed the University of Arizona's Basic Economic Development Course and is a Certified Public Accountant, licensed in Arizona.
---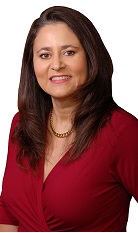 Lea Márquez Peterson

Lea Márquez Peterson serves on the Arizona Corporation Commission and is the President of the Márquez Peterson Group, a community affairs firm in Southern Arizona.
Lea has been an entrepreneur in Arizona for many years and formerly owned a chain of gasoline stations/convenience stores and a business brokerage firm in Southern Arizona. She served as the President/ CEO of the Tucson Hispanic Chamber from 2009 until 2018. The Tucson Hispanic Chamber serves the business community in the bilingual, bi-cultural region of the Arizona-Sonora border and was recognized as the Hispanic Chamber of the Year in 2013 by the U.S Hispanic Chamber of Commerce. Lea was a Congressional candidate for Arizona district two in 2018.
Lea received her Bachelors degree from the University of Arizona majoring in entrepreneurship and marketing. She received her Masters in business administration from Pepperdine university. She is also a graduate of the Stanford Latino Entrepreneurship program.
She was appointed by Governor Doug Ducey to the Arizona Corporation Commission in the Spring of 2019.  She formerly co-chaired the Arizona Zanjeros, a business leadership group formed to ensure the state continues to flourish economically by driving business growth and promoting Arizona's extraordinary assets. In addition, she co-chaired Governor Doug Ducey's Transition Team subcommittee on Economic Development, Entrepreneurship and Trade in 2014. She serves on the Boards of the University of Arizona Foundation, the Pima County Workforce Investment Board, and serves as the Chairwoman of the Board for the Carondelet St. Mary's and St. Joseph's Hospitals in Tucson. Lea is also the President of the Greater Tucson chapter of the National Association of Women Business Owners. She resides in Tucson with her husband and two children.