The Arizona Finance Authority is governed by a five-member board appointed by the Governor. The Board's business-focused approach gets borrowers to deal-closing and ground-breaking more quickly.
---
---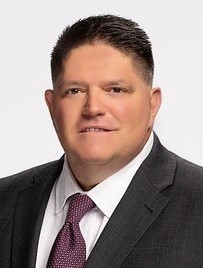 Gary Naquin
Corporate Banking, Senior Vice President & Director, MidFirst Bank
As a Senior Vice President in MidFirst Bank's Corporate Banking team, Gary is responsible for delivering financial solutions to both existing and new relationships within the commercial, middle market or corporate banking markets.   While a generalist, Gary has sector domain knowledge with specific transactional experience in aerospace, defense, manufacturing, semi-conductor, technology, professional service, education, non-profit, transportation, franchise finance, and family entertainment.   Leadership experience during Gary's career journey include governance and advisory board member, leadership team member, business development, strategy formation and execution with a strong focus on business development, certainty of execution and customer experience while building a performance culture benefiting all constituents.  Known for building strong company cultures and developing high performance individuals.

Gary Naquin is known as a values based leader with a focus on building agile, results based business teams focused on growth and execution. As a servant leader, he has a demonstrated track record of leveraging the best from his team and himself.
His commitment to team and community is demonstrated through modeling behavior; leading by example building both professional and community relationships.   Gary's diverse experiences enables him to navigate the boardroom, as a corporate finance professional, advise privately owned family business principals, as well as volunteer philanthropically by serving on numerous non-profit boards in both governance and advisory capacities.
Prior to joining MidFirst, Gary held leadership and business development positions with National Bank of Arizona, GE Capital Franchise Finance, and Franchise Finance Corporation of America.   Gary and his family relocated to Arizona in 1995.
Gary is a native of Louisiana and an avid fan of collegiate sports; especially involving the SEC. 
Gary resides in Scottsdale Arizona with his wife.   Their two adult children are both serving as active members in the U.S. DOD in different capacities.  Gary is a self-proclaimed chef, hiker, photographer, and golfer.
Community Involvement (past & present)
Fiesta Bowl – Active Yellow Jacket member, GPEC Board of Directors, Arizona Business Leadership, Financial Executives International, Catholic Community Foundation Board, YCP Founding Board member, NDP Advisory Board - Finance Committee & Strategic Advisor, ASU Presidents Club, Arizona Country Club Finance Committee, Scottsdale Charros Life Member – Foundation Advisory Board & Past Baseball Chairman
---
Jim Keeley
Founding Partner and Senior Executive Vice President, Colliers International's Scottsdale Office
Jim Keeley is considered to be one of the leading Commercial Real Estate experts in regards to the Loop 101 Employment Base (Scottsdale Airpark, Desert Ridge and Deer Valley).
Since 1981 Jim has specialized in the site selection, development process and sale of office, flex, industrial buildings, land and aviation.
Jim is a graduate of The University of Arizona. He is currently serving on the Board of the Arizona Commerce Authority and First Fidelity Bank. He previously served as a Board Member on Moss Adams: CPA Firm, Phoenix FBI Citizens Academy, Scottsdale Chamber, Scottsdale Airport Advisory Commission, and is a Lifetime Member of the Scottsdale Charros.
Jim has published and or been quoted in over 270 magazine and newspaper articles and has produced the Annual Greater Scottsdale Airpark 2010 and 2030 Reports since 1989.
---
Lea Márquez Peterson
President, Márquez Peterson Group
Lea Márquez Peterson serves on the Arizona Corporation Commission and is the President of the Márquez Peterson Group, a community affairs firm in Southern Arizona.
Lea has been an entrepreneur in Arizona for many years and formerly owned a chain of gasoline stations/convenience stores and a business brokerage firm in Southern Arizona. She served as the President/ CEO of the Tucson Hispanic Chamber from 2009 until 2018. The Tucson Hispanic Chamber serves the business community in the bilingual, bi-cultural region of the Arizona-Sonora border and was recognized as the Hispanic Chamber of the Year in 2013 by the U.S Hispanic Chamber of Commerce. Lea was a Congressional candidate for Arizona district two in 2018.
Lea received her Bachelors degree from the University of Arizona majoring in entrepreneurship and marketing. She received her Masters in business administration from Pepperdine university. She is also a graduate of the Stanford Latino Entrepreneurship program.
She was appointed by Governor Doug Ducey to the Arizona Corporation Commission in the Spring of 2019.  She formerly co-chaired the Arizona Zanjeros, a business leadership group formed to ensure the state continues to flourish economically by driving business growth and promoting Arizona's extraordinary assets. In addition, she co-chaired Governor Doug Ducey's Transition Team subcommittee on Economic Development, Entrepreneurship and Trade in 2014. She serves on the Boards of the University of Arizona Foundation, the Pima County Workforce Investment Board, and serves as the Chairwoman of the Board for the Carondelet St. Mary's and St. Joseph's Hospitals in Tucson. Lea is also the President of the Greater Tucson chapter of the National Association of Women Business Owners. She resides in Tucson with her husband and two children.
---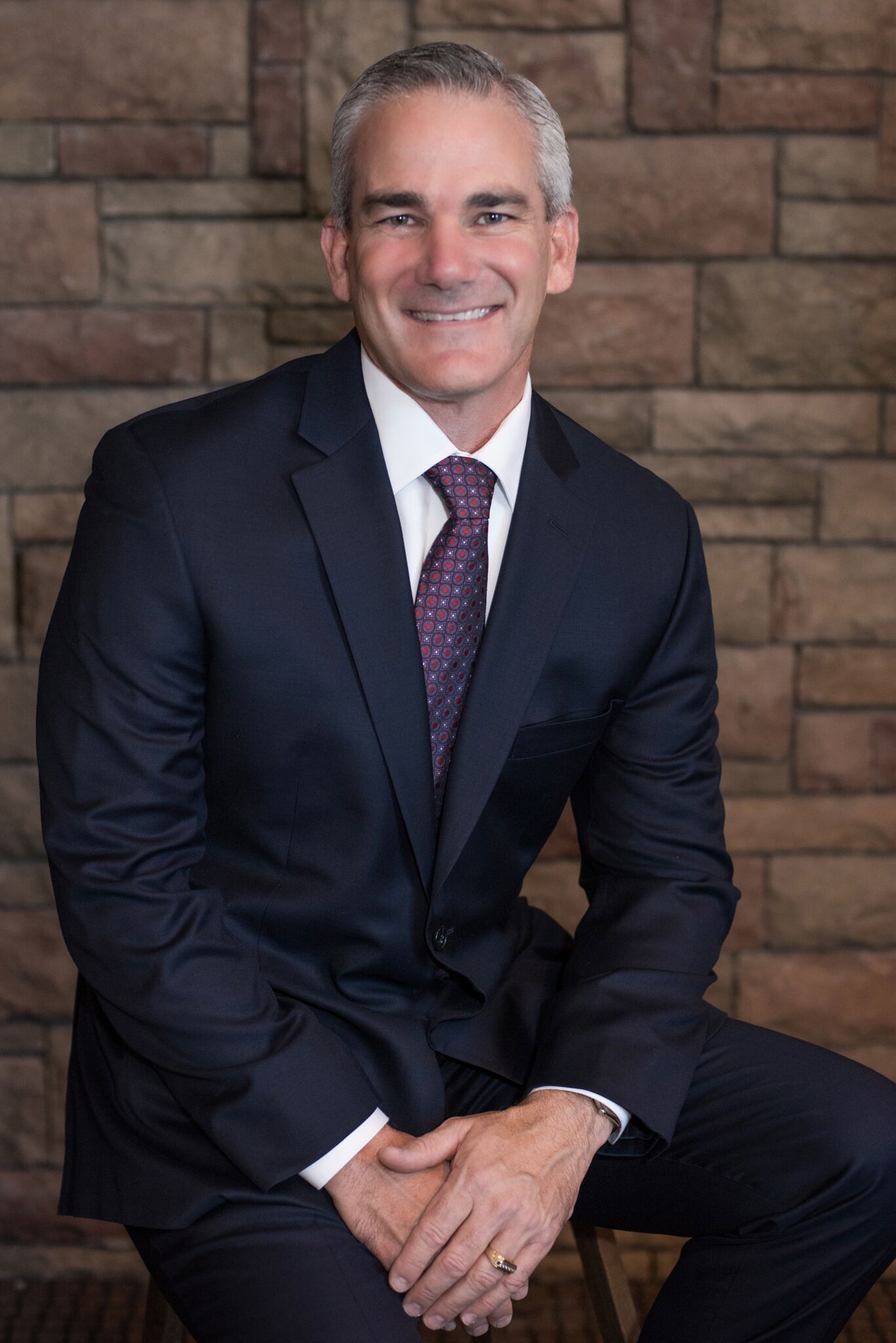 Mike Godbehere
President and Co–founder of GCON Inc.
President and Co–founder of GCON Inc., Mike Godbehere has more than 25 years of experience in the construction industry. A fourth generation Arizona native, he received his Bachelor of Science degree in Construction Management from Arizona State University.

Mike promotes civic engagement and models the way, serving on the Board of Directors for Leadership West and Success School. Godbehere is an experienced public speaker and donates valuable training opportunities for nonprofits and community organizations; promoting leadership, civic engagement and positive communication in the workplace. Under Mike's direction, the GCON team supports numerous nonprofits, schools, and community activities earning him the honor of being named one of the 2017 Phoenix Business Journal's Philanthropic Champions. One featured philanthropic project under Mike's leadership is the GCON Design-Build Academy in partnership with Pendergast Elementary School District. The program offers construction STEAM curriculum and engages students interested in future careers in the commercial real estate industry. As an avid supporter of the military, Mike has also served as an Honorary Commander for Luke Air Force Base, uniting the military with the business community
Prior to GCON, Godbehere served in various management positions for Intel Corporation. During his 10-year tenure with Intel, Godbehere received several significant recognitions earning him a reputation of being a positive disrupter in the construction industry. Mike wanted to create a company where the building process would be easy and enjoyable for everyone and built his company on those values.

As President of GCON, Mike is driven by the challenge of working with a vast array of clients and projects, determining independent, custom road maps to successfully achieve the objective. Clients that work with Mike appreciate his knowledge, passion and focus on achieving project goals with honesty and integrity.

The success of this vision and philosophy has led to one of Mike's biggest accomplishments – maintaining GCON's reputation and profitability over the last decade. With the industry and economy always in flux, finding ways to grow, keep employees and clients without sacrificing values is Mike's personal commitment, and the differentiator for hiring GCON as your design-build partner.
The firm is one of the Valley's fastest growing general contractors due to its reputation for superior customer service and efficient project delivery and was voted as one of the top Arizona companies to work in 2016, 2017 and 2018.
---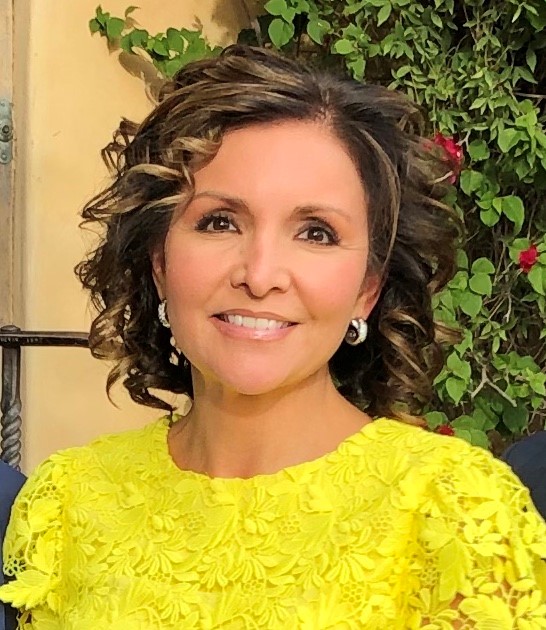 Paulina Vazquez Morris

Paulina Vazquez Morris has a distinguished career in both public service and private industry. Ms. Morris has extensive experience in the healthcare and legal industry, working for Banner Health, Doctors Community Healthcare Corporation and the law firm of Kutak Rock. She has served three Governors, as General Counsel to the Arizona Board of Regents (the governing body for Arizona's University system), General Counsel to the Arizona Department of Economic Security and served as Deputy Director and General Counsel for the Arizona Department of Administration.
In the political realm, Paulina served as an elected board member to the Maricopa County Special Health District. In 2004, she received over 60,000 votes to represent District 3 and was twice elected by the board as its chairman.
In 2010, she sought election to the United States Congress in Arizona's 3rd Congressional District. Ms. Morris' public service career began as a legislative and legal intern in the United States House of Representatives and the Arizona State Senate. She also served as a legal extern to the Federal District Court of Arizona.
Ms. Morris earned both her Bachelor of Arts and Juris Doctor degrees from the University of Arizona. She continued her education with distinction garnering dual Masters Degrees in Business and Health Administration from Arizona State University.
Ms. Morris is a lifelong servant leader and served on countless community and civic boards. She currently serves on the AT Still University Board of Trustees, the Brophy College Preparatory Board of Regents, the Arizona Finance Authority Board of Directors and the City of Phoenix Health Care Benefits Trust Board. Her favorite, and most important position to date, is being the proud mother of two sons – Diego and Mateo.