Dave Garafano joined the Arizona Commerce Authority in October 2015 as the Executive Director of RevAZ, Arizona's NIST Manufacturing Extension Partnership.  He has over 25 years of experience in manufacturing and business, and previously held leadership positions with AT&T, Lucent Technologies, Celiant, Andrew, and ON Semiconductor.
Dave is responsible for leading RevAZ's statewide efforts to help Arizona manufacturers become the most successful businesses they can be. "At RevAz we are focused on helping manufacturers, especially those with fewer than 500 employees, improve business and operational performance." He adds, "Everyone on our team is experienced at solving the challenges that most manufacturers face."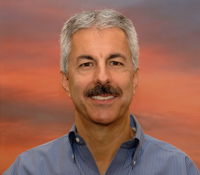 You can reach him at (602) 845-1264 or davidg@azcommerce.com to learn more about how we can partner to create a roadmap of success.