Launch of Latham Industries Brings New Investment & Innovation
In an industry where women make up a minority of the workforce, Latham Industries is a rarity in advanced manufacturing.
Not only is it woman-owned but it's woman-operated, as founder Tracey Latham proudly points out. And by that, Latham means she puts her thumbprint on every job the new Phoenix-based electronics manufacturer produces.
After a career in leadership positions at a number of advanced-manufacturing firms, Latham launched her company two years ago, focusing on design and rework of printed circuit boards. These boards are key components in a wide range of products, such as, rugged display monitors for the military, traffic control systems, security lockboxes and wireless remote monitoring for blood pressure.
Now – just in time for Manufacturing Month – Latham Industries is poised to launch its manufacturing arm, using the most cutting-edge equipment for the design, engineering and assembly of electronics parts for the aerospace, medical-device, industrial, communications and security industries.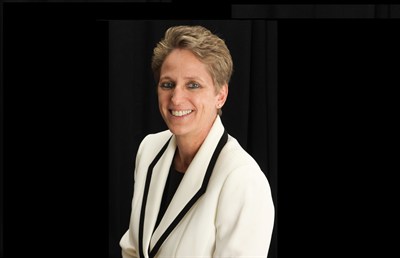 The company recently moved into an 8,000-square-foot space in north Phoenix, and installed equipment needed to manufacture the most complex parts assembled in today's electronics.
For example, the next time you are at a restaurant, take a close look at the pepper shaker. Those flecks of pepper inside are the size of the parts her company will assemble.
Latham has already done business in California, Washington State, New Mexico and Utah. But it's Arizona that Latham wants to put on the map. She has a specific, two-pronged business plan: Retain and grow projects already operating in Arizona, while bringing back manufacturing business that has been lost to other states and countries.
Latham is hopeful that her investment in the industry will challenge existing Arizona manufacturers to upgrade and install new equipment. Why? She wants Arizona to thrive in electronics manufacturing. And she believes the Grand Canyon State has the right combination of ingredients for a thriving electronics-parts sector.
For starters, Arizona has a strong base of technology companies, such as those in aerospace, semiconductor and medical-device manufacturing. She also says Arizona's favorable cost of doing business, especially compared to neighboring California, is a big selling point for growing the sector.
Manufacturing in Arizona is thriving. The Arizona Commerce Authority (ACA) estimates there are more than 4,600 manufacturing operations in the state and the industry employs about 160,000 Arizonans. Specifically, Arizona's semiconductor and electronics components manufacturing employed 26,981 people at an annual average wage of $116,442 in 2014, according to the ACA.
And technology is driving the consumer closer to the manufacturers, she said. Latham cited examples of U.S. companies reaching out to her to correct mistakes made by overseas manufacturers.
"I believe the higher the technology, the closer it is that the customer wants to be with the supplier," Latham said.
As she went through the process of launching her business, Latham was surprised to discover an abundance of resources and programs for small businesses – though she stressed that entrepreneurs must be willing to invest the time in finding and connecting with organizations that can help.
The company has worked with the Arizona Women's Education and Entrepreneur Center, as well as the Arizona Commerce Authority and its RevAZ program on a variety of strategic objectives. RevAZ provides a range of services for Arizona manufacturers, from strategic planning and organizational development to lean manufacturing, supply chain optimization, and employee training.
Photo credit: Latham Industries