Soaring talent
Arizona's engaged, highly skilled, talented aerospace & defense workforce finds new solutions and approaches to the world's largest challenges.
TOP 5
---
Aerospace & Defense
Manufacturing Employment
56,500+
---
Aerospace & Defense
Workers
TOP 6
---
Aerospace & Defense
Employment
---
ROBUST MILITARY TALENT PIPELINE
Arizona is home to more than 625,000 service members and veterans from all branches and eras of service. These individuals and their families have proven to be a valuable asset to the state and its top talent. Veterans are natural leaders. Specialized skills acquired during active duty directly apply to civilian careers. Embedded in a variety of difficult situations during service, they are dynamic thinkers and complex problem solvers who are biased for action, and act with precision, enthusiasm and appreciation.
Fort Huachuca in Sierra Vista is a leader in cyber defense and supplier of a top-secret cleared workforce. Home to the U.S. Army's Network Enterprise Technology Command (NETCOM) 9th Signal Command and Intelligence Center of Excellence, veterans from Fort Huachuca who transition to the private industry are equipped with the skills required for intelligence support to all cyber operations.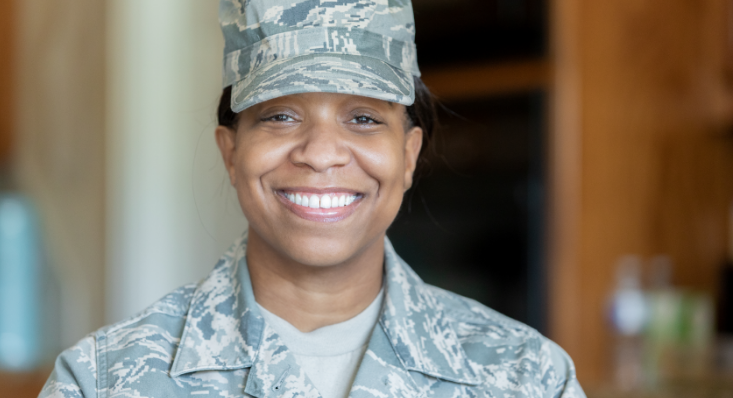 EDUCATING THE NEXT GENERATION OF LEADERS
Arizona's aerospace and defense research initiatives abound at the university level, demonstrating both the state's commitment to the industry's growth and strong cooperation between Arizona's businesses, universities, community colleges and K-12 schools.

TOP 2

Supply Chain Management, Logistics Program
Arizona State University (ASU) takes cross-disciplinary research to new heights through imagination and technical aptitude. It is among five university research teams that are funded by NASA's Aeronautics University Leadership Initiative to explore improving aviation. ASU's Polytechnic campus in Mesa offers aviation programs that provide comprehensive undergraduate and graduate degrees combining academic studies with professional flight and aviation training.
TOP 5

Management Information Systems Program
University of Arizona (UArizona) in Tucson offers a wide range of activities and academic opportunities to its thousands of engineering students. UArizona's aerospace programs specialize in designing and developing technology for areas from space exploration to defense systems. NASA awarded a university team of researchers and students $3 million in funding to research the low-gravity surface environments of asteroids and to design, build and operate CubeSats.
Arizona Cyber Warfare Range
The Arizona Cyber Warfare Range, a privately-funded nonprofit entity with four locations throughout the state that works to help cybersecurity professionals hone their skills through self-paced training, mentoring and real-world experience. The free and open environment is created to drive innovation in cybersecurity techniques, technologies and training.

#1

Aerospace / Aeronautical / Astronautical Engineering Program
Embry-Riddle Aeronautical University, with a location in Prescott is one of the only fully accredited, aviation-oriented universities in the world. It has a total undergraduate enrollment of 3,154. Embry-Riddle ranks 2nd in the country for its aerospace-aeronautical-astronautical engineering program at schools where no doctorate is offered in U.S. News and World Report's 2023 rankings.
Top 50

Undergraduate engineering program
Northern Arizona University has developed a curriculum that aligns perfectly with the state's aerospace and defense initiatives. This includes diverse astrophysics programs, mechanical engineering, aerospace studies, adaptive materials and systems, composites and optics.
ARIZONA ADVANCED TECHNOLOGY NETWORK
Arizona's employers, public sector and academic institutions created a first-of-its-kind partnership called the Arizona Advanced Technology Network (AATN) to produce highly-trained talent for manufacturers to have a workforce prepared to excel in their facilities. Maricopa County Community College District, Central Arizona College and Pima Community College worked with dozens of manufacturers to develop a unified, industry-recognized curriculum specifically designed to teach the skills needed for manufacturing jobs. Students can now enroll to earn Automated Industrial Technology stackable certificates and degrees, all meeting the standards of the highly regarded National Institute of Metalworking Skills (NIMS).

Maricopa County Community College District
Many of the community colleges in the MCCCD offer specialized programs in automation, welding and advanced manufacturing, each based on local employer input. The system also offers specialized programs for employers, including Boeing and Caterpillar.
Pima Community College
PCC's Aviation Technology Programs are commercial aviation-oriented and provide pathways to the aviation maintenance field. Specifically, the college provides an aviation technology associate degree, and certificates in aircraft airframe mechanics, aircraft general mechanics, aircraft powerplant mechanics, aircraft structural repair and avionics.
Arizona's Joint Technical Education Districts
Arizona's Joint Technical Education Districts (JTEDs) help prepare high school students for careers through Career and Technical Education programs. 
Manufacturing-related programs include:
Avionics / Drone electronics
Computer maintenance
Electronic technologies
Engineering science
Precision machining
Software development
Welding technologies
Western Maricopa Education Center
Western Maricopa Education Center (West-MEC) offers high school students opportunities to train for jobs in growing industries, including aerospace and defense. West-MEC students can complete a two-year program in aviation maintenance technology which prepares them for a career in aircraft repair and maintenance. After completing the program, the students are able to test for FAA Airframe and Powerplant certification. West-MEC also offers a two-year avionics / drone electronics program that allows students to test for the Federal Communications Commission certification.
Yavapai College
Yavapai Community College is a Prescott community college that offers degrees and certificates in aerospace science, advanced manufacturing technology, automotive technology, electronics technology and more. The college participates in the 2NAU Pathway Program which allows students to easily transfer to NAU in Flagstaff to earn a bachelor's degree. Students will be prepared for careers in aviation including flight service specialists, airplane pilots, dispatchers, unmanned aircraft operators and more.
East Valley Institute of Technology
The East Valley Institute of Technology (EVIT) prepares high school students for careers in aerospace and defense through its aviation program, offering dual enrollment with the Maricopa County Community College System for pilot systems, aviation maintenance and ground school and flight training classes.