Arizona has more than 550,000 small businesses, those with fewer than 500 employees. The US Small Business Administration estimates that these businesses employ one million workers, representing 44.5% of the state's private workforce.
The success of Arizona's small and medium-sized businesses is critical to the economic vitality of those families, their communities and the state.
Our mission is to grow and strengthen Arizona's economy and facilitate quality job growth in targeted business sectors. The ACA leverages existing programs, provides technical assistance and develops strategic partnerships to help Arizona's companies grow their revenues, create jobs and increase capital investment in the state.
Below is information that you can utilize today to help your business succeed and grow. We provide relevant insights, tips, resources, and facilitate discussions about developing and growing a business.

Arizona Business One Stop is an online portal that provides a single online location with personalized tools to plan, start, grow, move and close businesses in Arizona. It is a secure digital experience that does not require in-person interaction.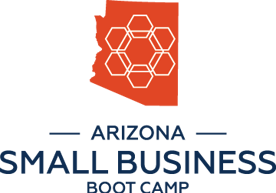 The Arizona Commerce Authority – supported by a dynamic group of community partners — has launched a statewide initiative to help Arizona's small businesses prepare for success, plan for the future, and grow into thriving businesses. Through virtual webinars and hands-on workshops, local business leaders and subject matter experts will provide real-time support and available resources across Arizona 
Please take a minute to tell us about your business and needs.
This will help us provide relevant information to you. Click here to get started!