A GROWING TALENT BANK
Arizona's business & financial services industry is brimming with talent—and growing. With the fastest growing insurance sector employment in the nation, insurance employment increased 38 percent from 2016 to 2020. The finance industry employment grew 10 percent from 2016 to 2020, faster than four other states including neighbors Utah and Nevada.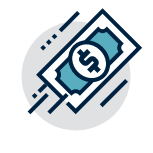 111,805
finance jobs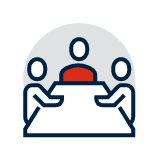 297,785
business support
services jobs

10,186
data center jobs

73,849
insurance jobs
TOP-RANKED BUSINESS EDUCATION
Arizona's business schools are consistently ranked among the top 10 in the nation. The state's universities and community colleges work collaboratively with employers to develop programs that move at the speed of business. The graduates of these schools are forging the way into the future of the business and financial services industry—integrating technology and finding new ways to expand a company's markets.
34
schools offering related programs
12,200
degrees granted in 2020
Arizona State University (ASU)
ASU is one of the nation's largest colleges and universities and is home to the highly ranked W. P. Carey School of Business. With 16,000 graduates every year, W. P. Carey teaches some of the brightest minds in business. The business analytics program, developed in conjunction with an advisory panel of industry leaders including IBM, American Express, Edward Jones and Charles Schwab, prepares students to work with big data through modeling and analysis. The Fulton School of Engineering is home to the Information Assurance Center, which focuses on research and educational activities to develop trustworthy information systems. ASU sets the standard when it comes to partnering with industry leaders to meet the needs of employers. Recently the university partnered with State Farm to create Pathways for the Future, an initiative that will focus on high school and community college students, as well as career professionals, to provide the tools necessary to compete for new and evolving jobs in the changing marketplace.
University of Arizona (UArizona)
The University of Arizona is home to the Eller College of Management with top-ranked programs in the nation and 7,000 graduates a year. UArizona's Management Information Systems (MIS) program is ranked #4 in the nation, focusing on the application of information systems in the business environment. The MIS department boasts $85 million in funding for IT research in areas such as cybersecurity, artificial intelligence, big data analytics, IT management and strategies. The Department of Finance facilitates the Wall Street Scholars Program which helps students develop traits and knowledge to land internships on Wall Street with major financial institutions.
Northern Arizona University
NAU offers 142 undergraduate degree programs and 106 graduate degree and certificate programs that include business, economics and accounting. The W.A. Franke College of Business at NAU offers concentrations in finance, accounting, economic, information systems and general management. The Student Managed Investment Fund allows students to have hands-on learning in the stock market by investing money and managing a portfolio.
Grand Canyon University
Grand Canyon University recently opened its Colangelo College of Business. The college offers cutting-edge degrees to address the demands of the contemporary workforce. GCU is on the forefront of cybersecurity training. The program was named a National Center of Academic Excellence in Cyber Defense. Students work with software application and computer hardware to design, develop and support how information is shared, saved and used in an organization.
Maricopa County Community Colleges
Arizona is home to a robust community college network, including the Maricopa County Community College (MCCC) system, with more than 200,000 enrolled students. Arizona's community colleges offer associate degrees and certificates in accounting, banking and finance and many other business and financial services related programs. Recently, MCCCD partnered with Microsoft and U.S.VETS to provide military veterans opportunities to earn fast-track certifications in information technology.
Phoenix College
Phoenix College's Associate in Applied Science in Banking and Finance was developed in collaboration with the Central Arizona Chapter of the American Institute of Banking and the Institute of Financial Education to prepare students for a career in finance and banking.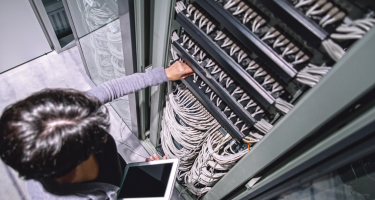 Joint Technical Education Districts
Arizona's Joint Technical Education Districts offer Career and Technical Education programs in the following areas:
Accounting
Business management
Computer maintenance
Electronic technologies
Finance
Graphic and web design
Network technologies
Software design