ADVANCING CROSS-BORDER COLLABORATION
Arizona and Israel are top trading partners and, with supportive programs as a platform for businesses in both countries to increase international trade, cross-border economic and commercial ties will continue to grow. While Israel and Arizona share expertise in many industries, Israel's well-developed defense and security industry serves as an important export market for Arizona manufacturers of high-end equipment and components used in security systems.
EXPORTS TO ISRAEL
THE TOP 3 EXPORTED GOODS ACCOUNT FOR 73% OF ALL EXPORTS TO ISRAEL
$135
MILLION
Semiconductors & Other
Electronic Components
$125
MILLION
Aerospace
Products & Parts
$26
MILLION
Navigational, Measuring,
Electromedical & Control Instruments
Exports from Arizona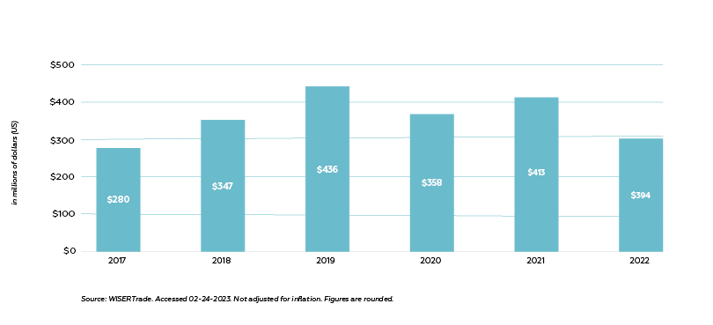 IMPORTS FROM ISRAEL
THE TOP 3 IMPORTED GOODS ACCOUNT FOR 38% OF ALL IMPORTS FROM ISRAEL
$68
MILLION
Semiconductors & Other
Electronic Components

$18
MILLION
Commercial & Service
Industry Machinery
$17
MILLION
Navigational, Measuring,
Electromedical & Control Instruments
Imports to Arizona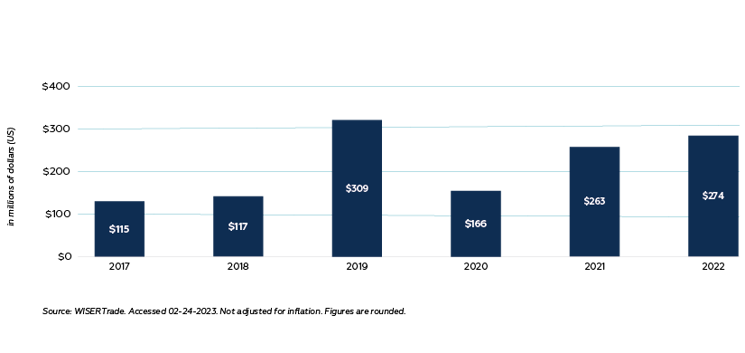 ACCESS TO MAJOR WORLD MARKETS
Arizona's strategic location offers companies a competitive position with the ability to trade and collaborate with world economies—three of which are just a day's drive away with 85 million consumers at the ready.
Just to the south of Arizona is the Mexican state, Sonora, creating the Arizona-Sonora megaregion. This expansive, collaborative economy offers companies a competitive platform for growth and the advantage of shared resources. A robust supply chain, modern transportation infrastructure, top-ranked higher education systems and a talented workforce combine to create one of the most vibrant business and innovation environments anywhere in the world.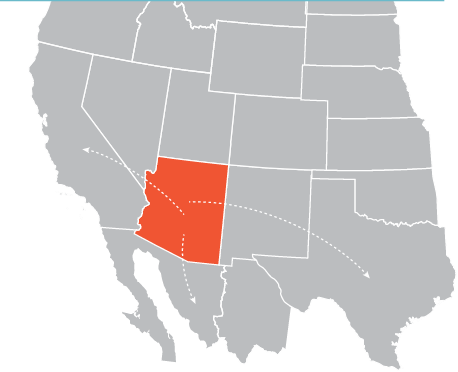 6
border ports of entry
2,379
miles of Class 1 railroad
MARKING A NEW ERA IN CROSS-BORDER COMMERCE:
As the nation's first international air cargo hub to house both Mexican and United States customs, Skybridge Arizona enables e-commerce companies, manufacturers and other commercial interests conducting business in Mexico to efficiently and cost-effectively transport goods between countries.
EXPORT, INDUSTRY AND WORKFORCE PROGRAMS
The ACA offers companies a suite of export assistance programs to build on an already strong relationship with trade partners such as Israel. The ACA's International Trade Program offers Arizona-based companies valuable export services to amplify their opportunities in international markets.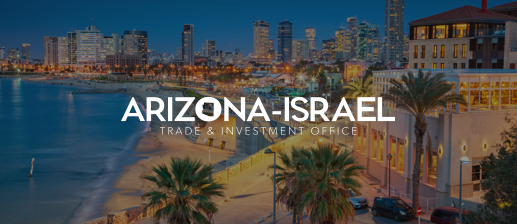 In 2019 Arizona opened its first trade and investment office in Israel. The office, a part of the ACA, is located in Tel Aviv and creates a platform for businesses in both countries to increase international trade and foreign direct investment opportunities. Experts in the office assist Arizona companies with trade and exports with Israel, market research, sales channel identification B2B and B2G in-country matchmaking with sales channel buyers and partners and more.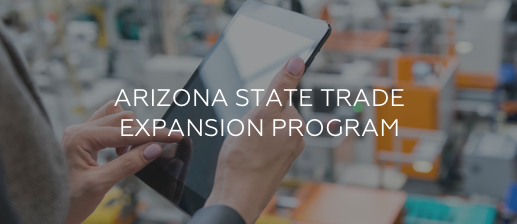 The Arizona State Trade Expansion Program (AZSTEP) helps Arizona small businesses to grow their revenues and diversify their buyer base by selling their products and services to customers outside the United States. AZSTEP companies are eligible to participate in ACA-led initiatives such as international trade missions and international trade shows, as well as U.S. Commercial Service export assistance, translation of marketing materials and export compliance training.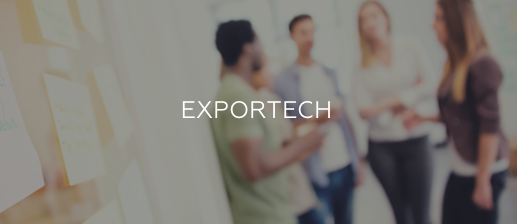 The ACA ExporTech program assists businesses in developing a proactive strategic plan for exporting. Group workshops are combined with individualized coaching, resulting in a complete export plan within 60 days. This accelerated program is execution driven, with a dedicated team of partners, who make it easier to go to market and implement the plan. Through the 60-day boot camp, companies will develop an export plan tailored to their product or service and near-term export markets.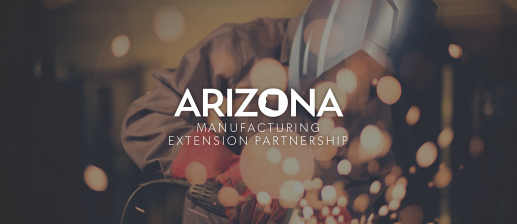 A partnership between the ACA and the National Institute of Standards and Technology Manufacturing Extension Partnership, the Arizona Manufacturing Extension Partnership's (Arizona MEP) mission is to make every Arizona manufacturer the most successful business it can be. Arizona MEP's team of experts assist manufacturers with customized solutions and hands-on experience to integrate into the Arizona manufacturing ecosystem.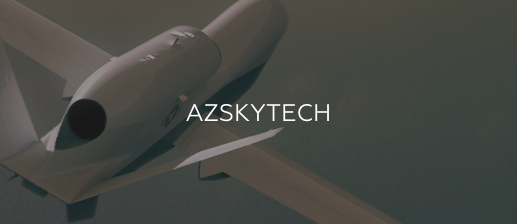 Arizona continues to evolve unmanned aircraft systems (UAS) technology with the creation of the AZSkyTech program. The program positions the state as the premier place in the world to responsibly test, deploy and advance UAS technology and policy. AZSkyTech draws upon the collective strengths of national, state and private industry partners to safely advance the development and deployment of commercial UAS technology in controlled airspace.
The Institute of Automated Mobility (IAM) is a consortium of global industry leaders, the brightest minds in academia and government leaders committed to embracing innovation. These partners collaborate on state-of-the-art research and testing in Arizona and focus on advancing automated vehicle safety, science and policy.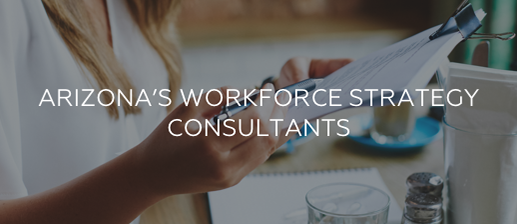 Housed under the Arizona Commerce Authority, Arizona's Workforce team manages the state's workforce development system, ARIZONA@WORK. Comprised of educational partners and industry leaders, the system is invested in talent delivery and development. Arizona's Workforce Strategy Consultants are dynamic experts who align and customize recruiting, retention and transition services—connecting businesses to a highly skilled talent pipeline to meet workforce needs. This team of experts moves at the speed of business, navigates Arizona's workforce infrastructure and ensures a quality talent pool.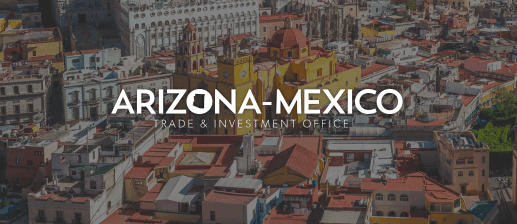 The ACA has three trade offices in Mexico (Mexico City, Chihuahua and Guanajuato). These trade offices provide export assistance to Arizona companies, including market research, sales channel partner identification and in-country B2B/B2G matchmaking. In addition, the trade specialists work with Arizona companies who are near-shoring to help them take advantage of cross-border supply chains, including those for the automotive and aerospace industries.
GET CONNECTED
Connect with our business and trade experts to receive customized service to navigate relocating your business, begin trading with Israel or take advantage of our collaborative programs.