Whenever possible, Arizona Film & Digital Media will share information about local crew calls and casting opportunities for projects registered with our Arizona film commission. Due to the number of projects we support, we provide this service ONLY for productions with paid positions and secured distribution.
To request to have us list your Casting or Crew Call information, you must register your project with our office and complete the Casting / Crew Call Notice Request Form. You may also email your already produced notice (please include an image and make sure it includes all elements in our form) to [email protected].
ALERT: You should NEVER pay any fees to apply for a casting or crew call. If you are requested to do so, please alert us immediately at 602-845-1275 or [email protected].
**The Arizona Film Office cannot vouch for the validity, accuracy, or credibility of, makes no representations or warranties, and expressly disclaims any and all liability concerning, any information offered or provided within or through this listing service. Please contact the provider of information directly for any questions or concerns related to any information listed hereunder. 
 Do you work in the film industry and can work as a local in Arizona?
Register with the Arizona Production Directory

Cast & Crew CALLS** 
---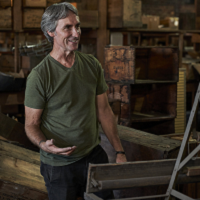 Casting Call

Collectors for American Pickers on the History Channel

AMERICAN PICKERS to Film in Arizona

The American Pickers are excited to return to Arizona! They plan to film episodes of The History Channel hit television series throughout your area in September 2023.

AMERICAN PICKERS is a documentary series that explores the fascinating world of antique "picking" on The History Channel. The hit show follows skilled pickers in the business, as they hunt for America's most valuable antiques. They are always excited to find historically significant or rare items, in addition to unforgettable Characters and their collections.

The American Pickers TV Show is looking for leads and would love to explore your hidden treasure. If you or someone you know has a unique item, a story to tell, and is ready to sell…we would love to hear from you!

Please note, the Pickers DO NOT pick stores, flea markets, malls, auction businesses, museums, or anything open to the public.

If interested, please send us your name, phone number, location, and description of the collection with photos to: [email protected] or call (646) 493-2184;
Facebook: @GotAPick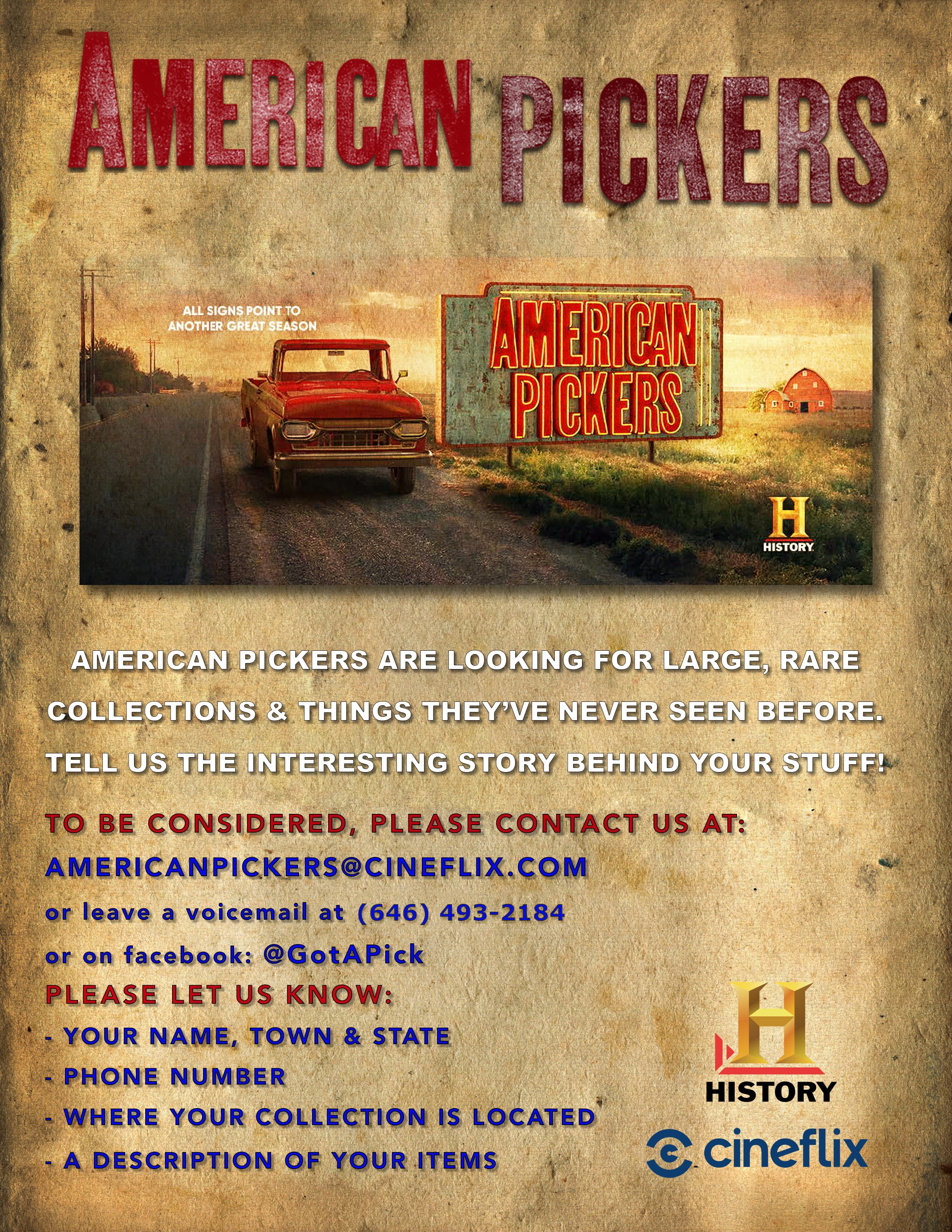 ---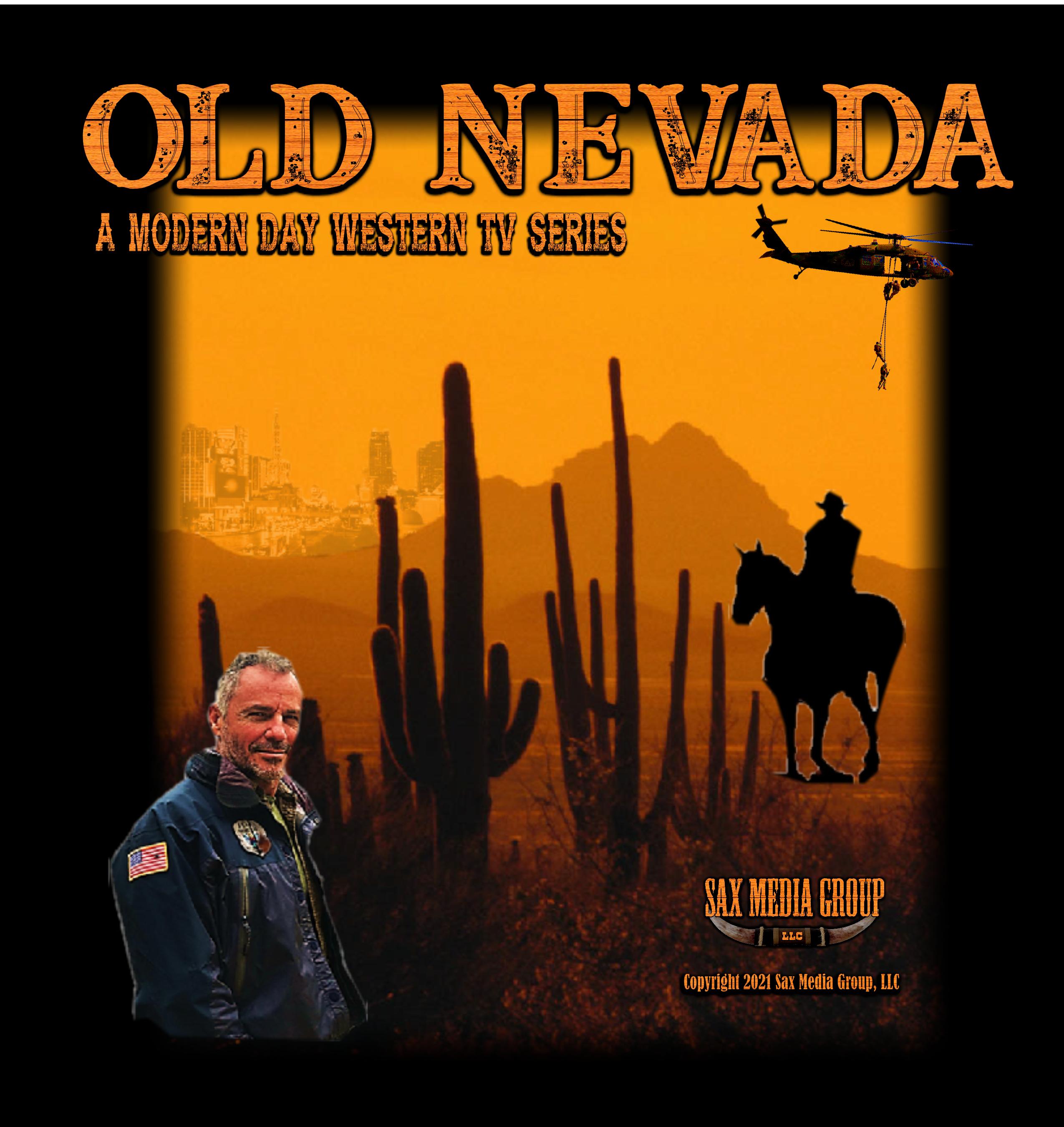 Casting Call

Pilot Episode: Old Nevada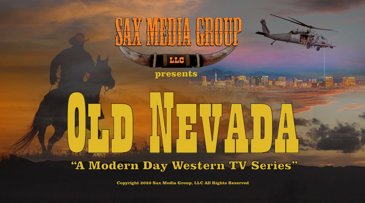 "OLD NEVADA" IS IMMEDIATELY CASTING FOR THE FOLLOWING ROLES:
"Old Nevada" Pilot Episode, Modern day western series where the old west meets the new west in
law enforcement.  
HIRING STATUS: SAGMicro Budget (Union, Non-Union)
CHARACTER BREAKDOWN:
Warden Meyer: African American or Native, 50 to 65 years of age. Hard as nails warden.
Charlie: Caucasian, 25 to 35 years of age. Clean-cut military trooper. Athletic build. Very trusting.
Savannah: Redhead or Brunette, Early 20s to early 30s. Sweet and sassy bar manager of the saloon
PRODUCTION DATES: October 3 - 7, 2022
FILMING LOCATION: Prescott, Arizona
DEADLINE FOR SUBMISSIONS: September 15 - 25, 2022
SUBMISSION DETAILS: Send headshots, resumes, and video links IMMEDIATELY to [email protected]
COMPENSATION: Paid, onset meals 
---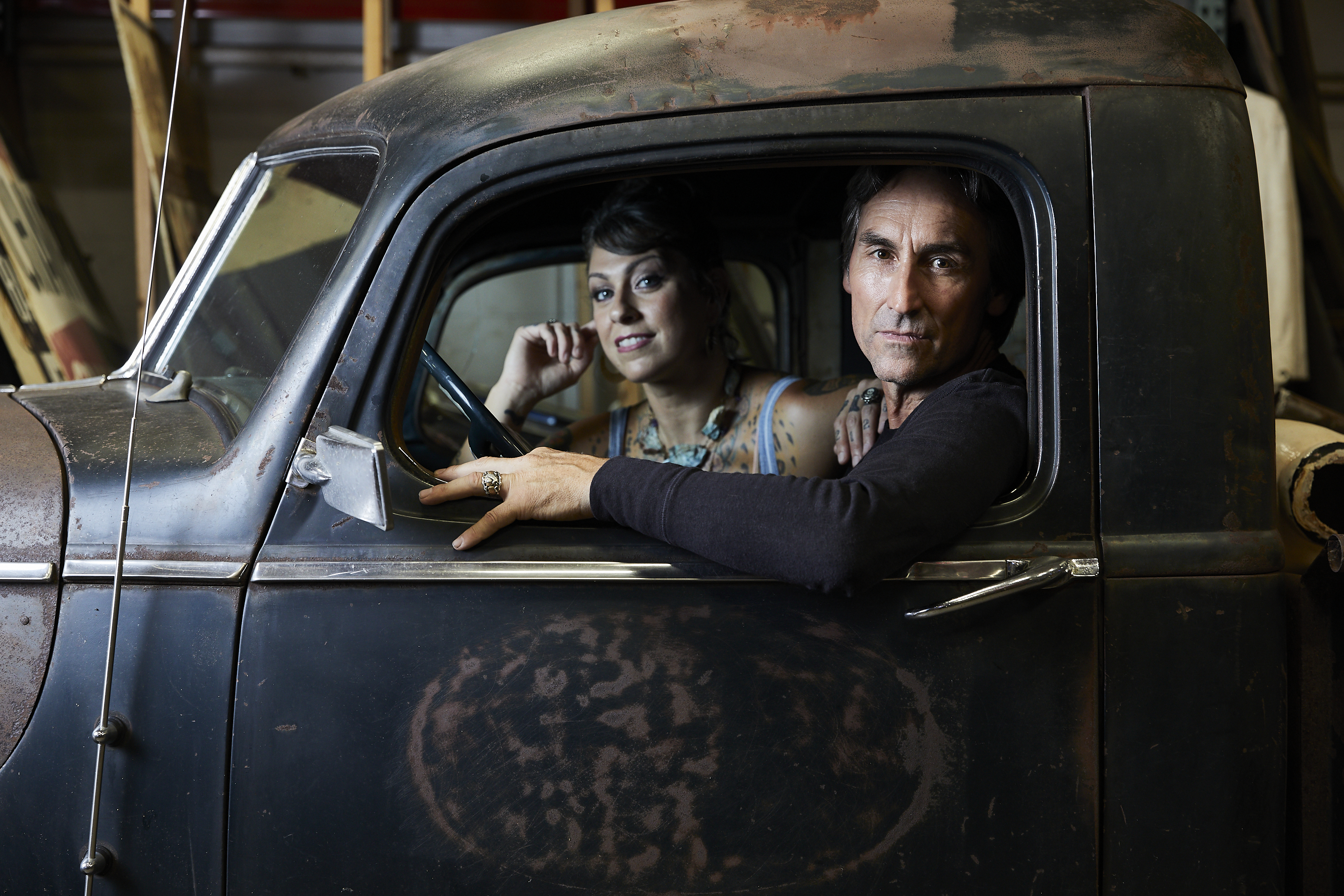 CASTING CALL

Collectors for History Channel TV Series - American Pickers

AMERICAN PICKERS to Film in Arizona

The American Pickers are excited to return to Arizona! They plan to film episodes of The History Channel hit television series throughout your area in March 2022. The American Pickers TV Show is looking for leads and would love to explore your hidden treasure. If you or someone you know has a large, private collection or accumulation of antiques that the Pickers can spend the better part of the day looking through, send us your name, phone number, location, and description of the collection with photos to: america[email protected] or call (646) 493-2184 Facebook: @GotAPick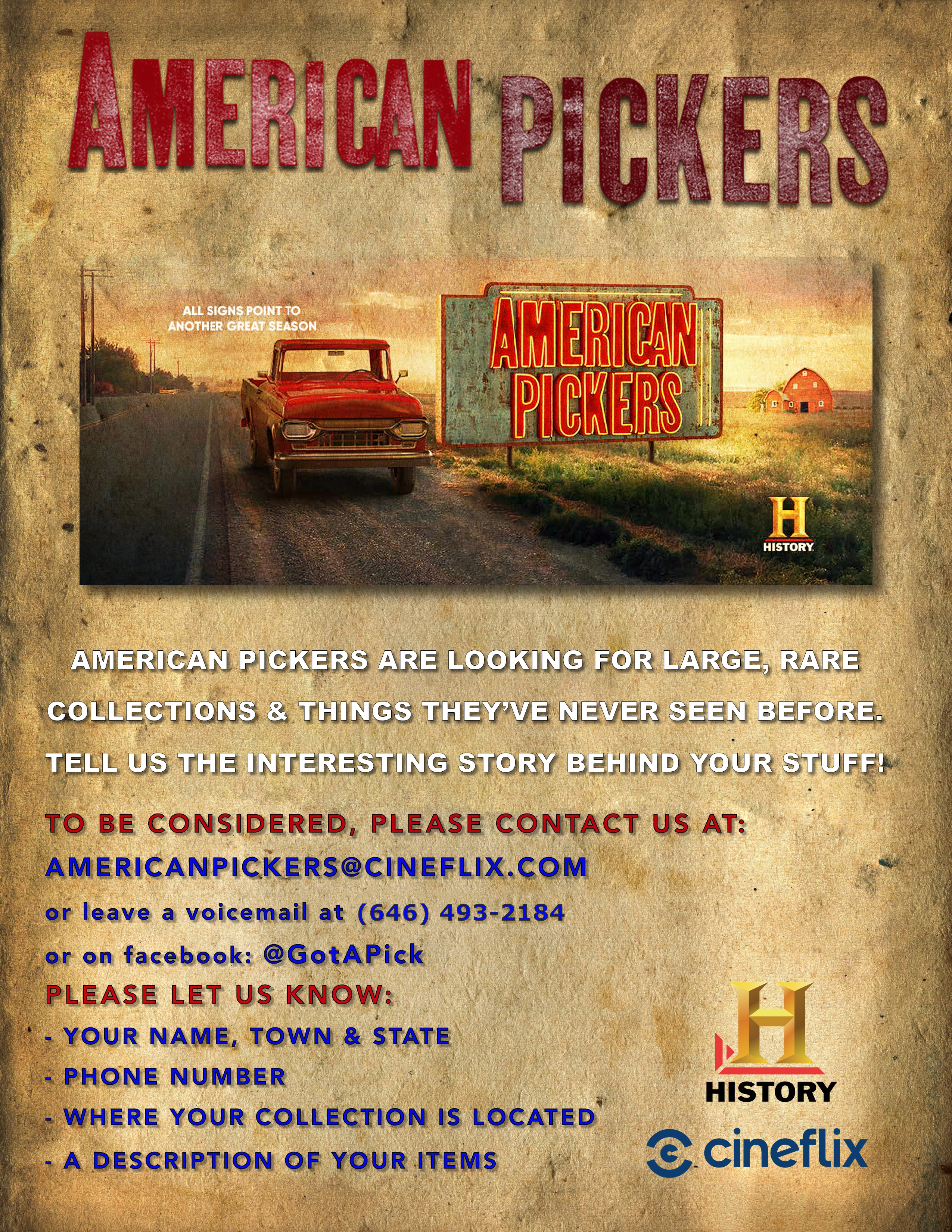 ---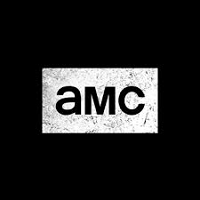 EXTRAS CASTING CALL

AMC TV Series - Dark Winds

The AMC Networks' mystery-thriller TV series Dark Winds is casting PAID extras/background talent to film on location in Kayenta, Arizona October 18 thru October 22, 2022.

Please read all instructions below before submitting for this paid position.

ALL APPLICANTS MUST BE OVER 18 YEARS OLD and FULLY VACCINATED AGAINST COVID-19. 

Casting:

Male & Female Native American "Vendors" & "Locals"

Male & Female Caucasian "Tourists"

African American, Native American, and Caucasian Male Stand Ins

Location:  In the Kayenta AZ area and between Monument Valley, UT, and Mexican Hat UT areas.

Apply: Send the following to [email protected]:
Contact Information (Phone Number & Email)

Vaccination Status (Date of Last Shot/Booster)

Height, Weight, Pants Size, Dress Size, Inseam, Shoe Size, Shirt Size

3 Current Photos with good lighting - WITHOUT hats, glasses, or other people in the photo. SHOW your hair length and color. SEND at least one photo - head to toe.

How far away do you live from the locations listed

Your availability for the week 10/18 - 10/22 (2021)

Put "Kayenta Casting 2" in the email subject line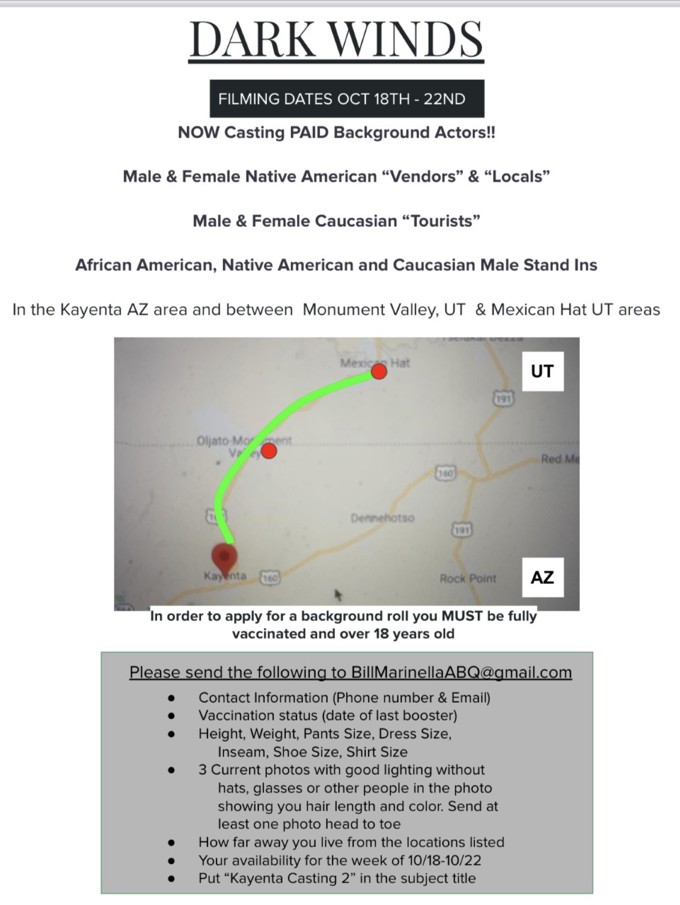 ---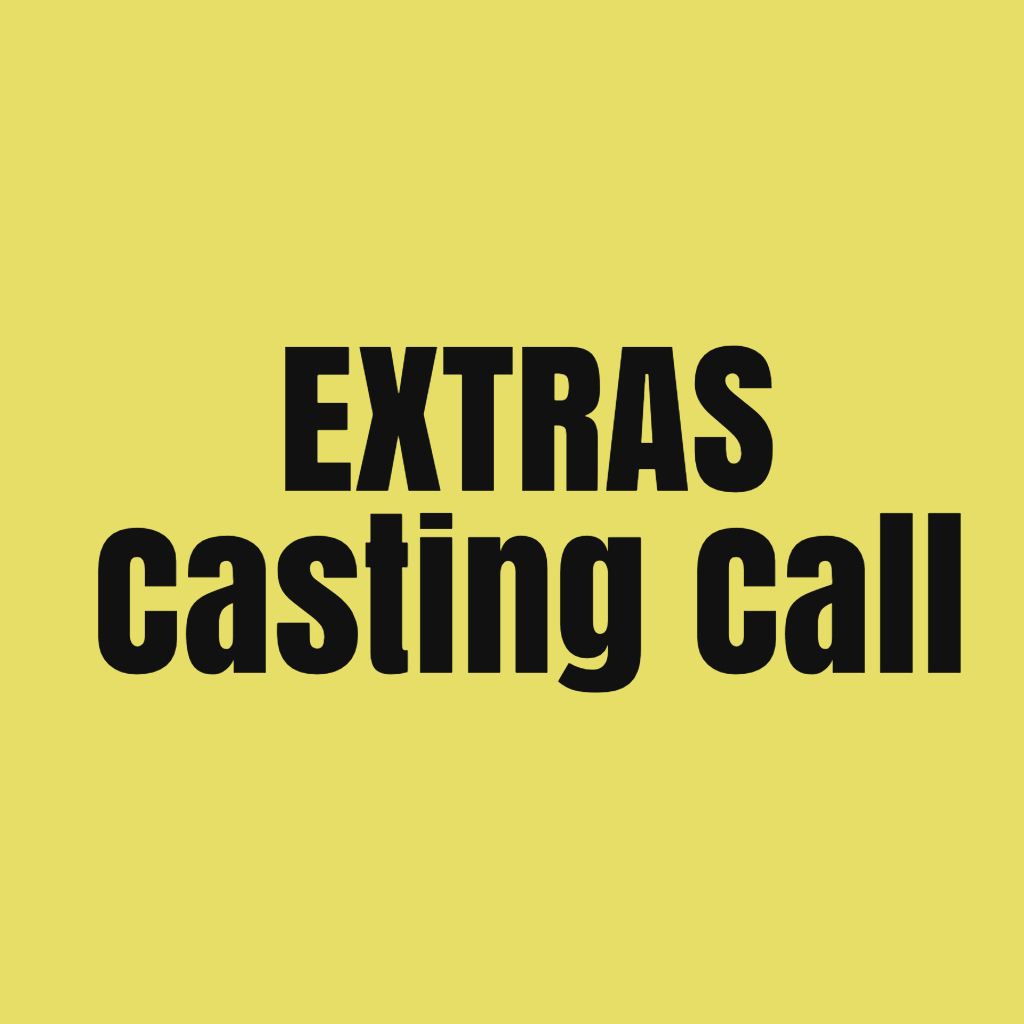 EXTRAS CASTING CALL

Tucson TV Pilot

Casting Call for Extras in Tucson for a TV Pilot filming early October through Mid-November 2021. This is a paid opportunity with lunch provided.

To submit send your full name, cell phone, email and 2 current selfies (1 shoulders up, 1 full length – no head shots) taken in natural outdoor light against a plain backdrop; no props, hats, or sunglasses. Regardless of vaccination status COVID testing will be required prior to employment.

Please also send current sizes required for wardrobe (details on flyer).

Please read the entire flyer before submitting to: [email protected]

View A PDF Version of the flyer.
---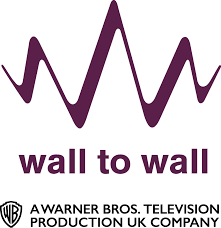 ---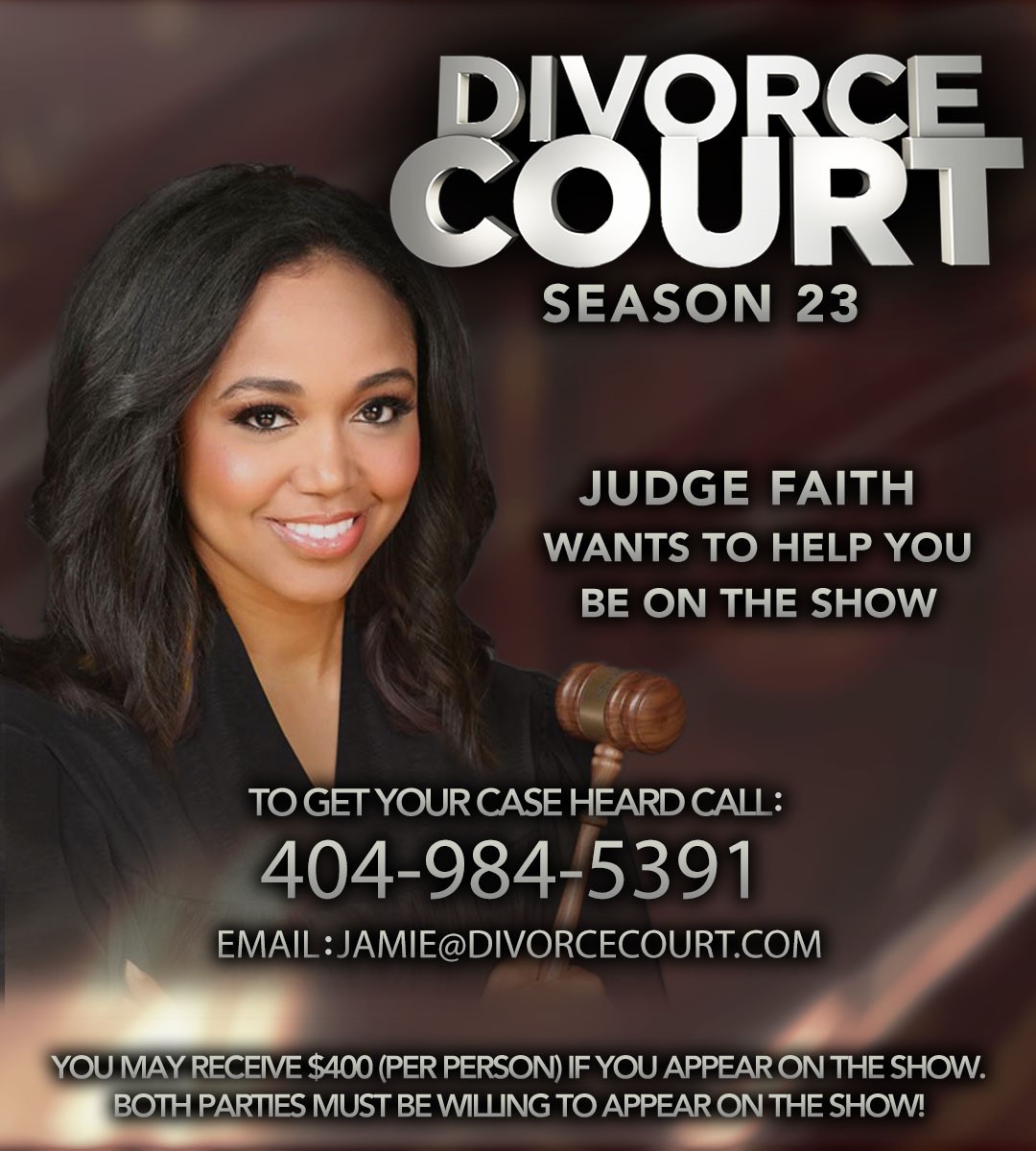 Divorce Court: Season 23

Casting Call

May 26, 2021 Post:

 

NATIONALLY SYNDICATED COURT SHOW IS LOOKING FOR GUESTS WHO WANT HELP OR CLOSURE! 

DIVORCE COURT IS LOOKING FOR REAL COUPLES ON THE VERGE OF BREAKING UP 
Has lockdown during the quarantine put pressure on your relationship?

Are you done and ready to call it quits?  

Do you suspect your spouse or long-term partner of cheating?

Is your spouse/partner accusing you of cheating and denying your child? 

Have you reached the final straw with your long-term partner and need closure?

Do you have evidence that your spouse or long-time partner has been unfaithful, and you want to confront them with it?

Is your spouse's behavior tearing your family apart? Do you need resolution and a chance to be happy again?

Are your partner's dangerous habits destroying your family? Have you had enough?

Are you in a feud with your long-term partner and have you recently filed a claimed against them? 

Are you feuding with your ex-lover and want closure in resolving an outstanding issue?  

Has your spouse's addiction ruined your relationship?
POTENTIAL GUESTS WILL RECEIVE FREE AIRFARE, HOTEL, AND WILL BE COMPENSATED BASED ON STORY.  To get your story heard, email [email protected] with the following:
YOUR NAME / YOUR PARTNERS NAME, A PHONE NUMBER, LOCATION. Tell us HOW LONG YOU'VE BEEN TOGETHER, and WHAT YOU NEED HELP WITH, and include a RECENT PHOTO.
###
---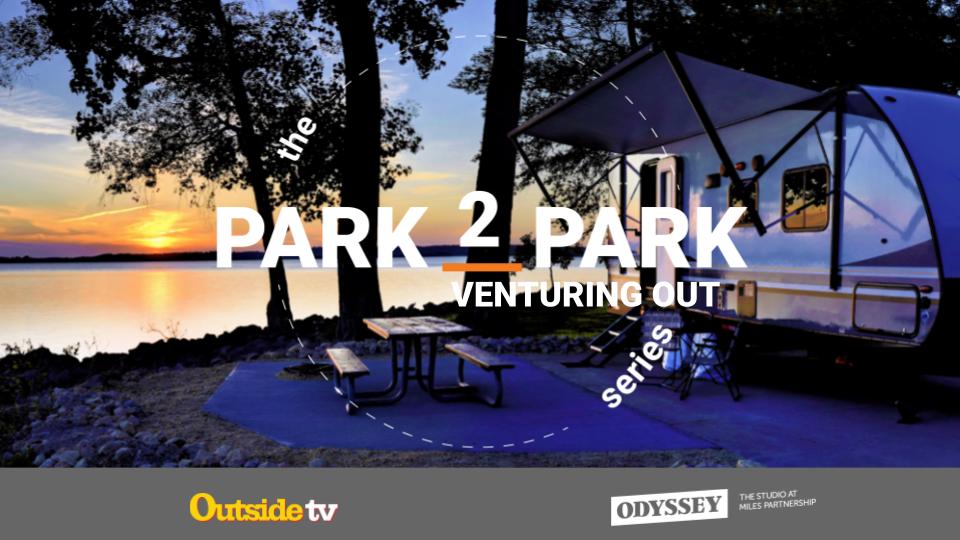 Casting Call - "Park2Park"

Miles Partnership Production

Wanna improve your outdoor adventure skills? Together with Outside TV, Odyssey Studios is casting on-camera talent for a two-day, all expenses paid trip featuring hands-on lessons with professionals in scenic parks in Arizona. Participants will be filmed in Arizona attempting adventure sports such as mountain biking, camping/hiking, kayaking, or rock climbing. Participants must be over 18, located within half a day driving distance of Phoenix, Arizona, and available for two days plus travel in June or July. Looking for solo adventurers, families, and couples with novice-level skills. (Only one hotel room per overnight stay will be provided.) 

 

To apply, email a short video clip (cell phone video is fine) of yourself explaining why you want to learn outdoor skills and why you're the most awesome choice for this show to [email protected]. All submissions must include the email subject line "P2P". The deadline for submissions is Friday, May 21, 2021. Get ready for an epic outdoors trip filled with fun adventure & supportive coaching! 
---
Casting Call (Nov. 2020)

People Who Are Neighbors With Their Ex

NOW 

CASTING

:

PEOPLE WHO ARE NEIGHBORS WITH THEIR EX! (November 2020)

(NATIONWIDE-PAID)

✔️Is your EX living right next door and/or in the same neighborhood?

✔️Do you have a complicated relationship with your ex-next-door, to say the least? Best friends? Enemies? Frenemies? All of the above?

✔️Do you still share many aspects of your lives together? From kids to mutual friends to family members?

✔️Even though you're not married anymore are you still part of each other's lives…for better or for worse?

All-new series from an acclaimed TV production company and a major TV network is seeking Ex's who call the same neighborhood home! (Even better if you have multiple family members, friends or even other EX's in the same neighborhood!) 

Share your story on an all-new documentary TV series, get PAID, and have the adventure of a lifetime! 
To apply and learn more, please email 

[email protected]

.

 
---

Casting Call

Seeking Ambassadors for Documentary Project

Award-winning RadicalMedia is seeking to hire local ambassadors across the U.S. to be part of a nationwide documentary project. These ambassadors will help to identify everyday people from their community to answer a few prompts either through video (60 sec or less) or through a personal photo. The videos + photos will eventually live on an interactive website and will potentially be used as part of the documentary. 

UPDATE (3.4.20) - Photographer / Videographer Brief 

 Click here if you are interested in participating http://bit.ly/AmPoApplication or email [email protected] for more information. 

 
---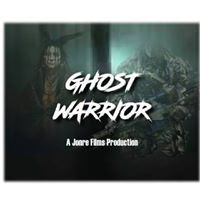 Casting & Crew Call

Ghost Warrior (Feature Film)

J

onre Films' announces the following Casting & Crew call for their feature film Ghost Warrior. 

We are looking for the following team members. There are p

aid and non-paid positions. Compensation is based on experience and talent. 

Email submissions only.

Pictures, resume and video links are requested. 

Send to

[email protected]

   


Jake - Military aged male (21-40), strong, funny with film experience. Military experience a plus. 

Aurora - 21 to 35 female. Smart, fit and adventurous. Must be able to scream and not freak out at night in the woods. Film experience and knowledge of what we are trying to accomplish.

Native Americans

- Male, muscular or weathered, long hair with knowledge of their heritage. No experience necessary. Warrior costume and/or accessories helpful.

Director of Photography

- Add to the look of the project AND operate the cameras. Equipment is a plus but experience is MUST. Traditional style picture with camera movement. It is not a "found footage" movie.

Sound Engineer

- Experience and equipment is a plus but not necessary.

Make-up / Effects

- Focused on achieving a high quality looking picture. Indian war paint and green screen knowledge is a plus.

PAs - Interested in feature film experience meaning…working long hours, doing everything we ask, whenever we ask - for no pay? Then you're "hired". No experience necessary. On the job training.  We will feed you and guarantee your face will be in the movie somewhere.
---
American Selfie(s)

SCRIPT Call

Deadline: May 14, 2019 
Project: American Selfie(s) Project Description
Script: One per state selected
Specs: 45-60 pages (PDF) file emailed to [email protected] with Script Release form below.
Contact: Robert (Bob) Grosse at [email protected].
UNCSA School of Filmmaking
927 Knollwood Street
Winston-Salem, NC 27103 United States
Release Needed: Script Release Form (PDF) 

By any measure, our country seems as divided politically than at any time in our history. What American Selfie(s) is attempting to do with an anthology series of this scope is to show that we are far more united than the media would lead us to believe. Filmed stories that are small portraits of each of our states will show the common values we all share as AMERICANS. The politics of how we can achieve great things is where we may sometimes disagree on how to achieve that greatness. But we all do in fact share a belief in being a better democracy. Stories that move us emotionally are far more effective at communicating that to all of us.

This is a chance for LOCAL Arizona writers who are interested to take a chance at writing an episode of American Selfie(s) about their own state. This is initially just a speculative effort on behalf of your interested writers. Once we have enough scripts from a particular state, we hope to select one to produce for the series. It is integral to the success of this endeavor that the writer or writers be FROM or LIVE in the state they wish to write about. Obviously, we want to select one from all fifty states. Only selected scripts UNDER 60 pages in length but more than 45 pages will be compensated by the Writers Guild of America's under 60 mins Television rate should they move forward into production.  So scripts need to be roughly 45-60 pages in length. Interested writers should email a PDF copy of their script and a SIGNED Script Release to the following email address:

[email protected]

.  

We are starting to accept scripts at this time and the deadline for scripts is May 14. 2019.

Thank you, Bob Gosse
---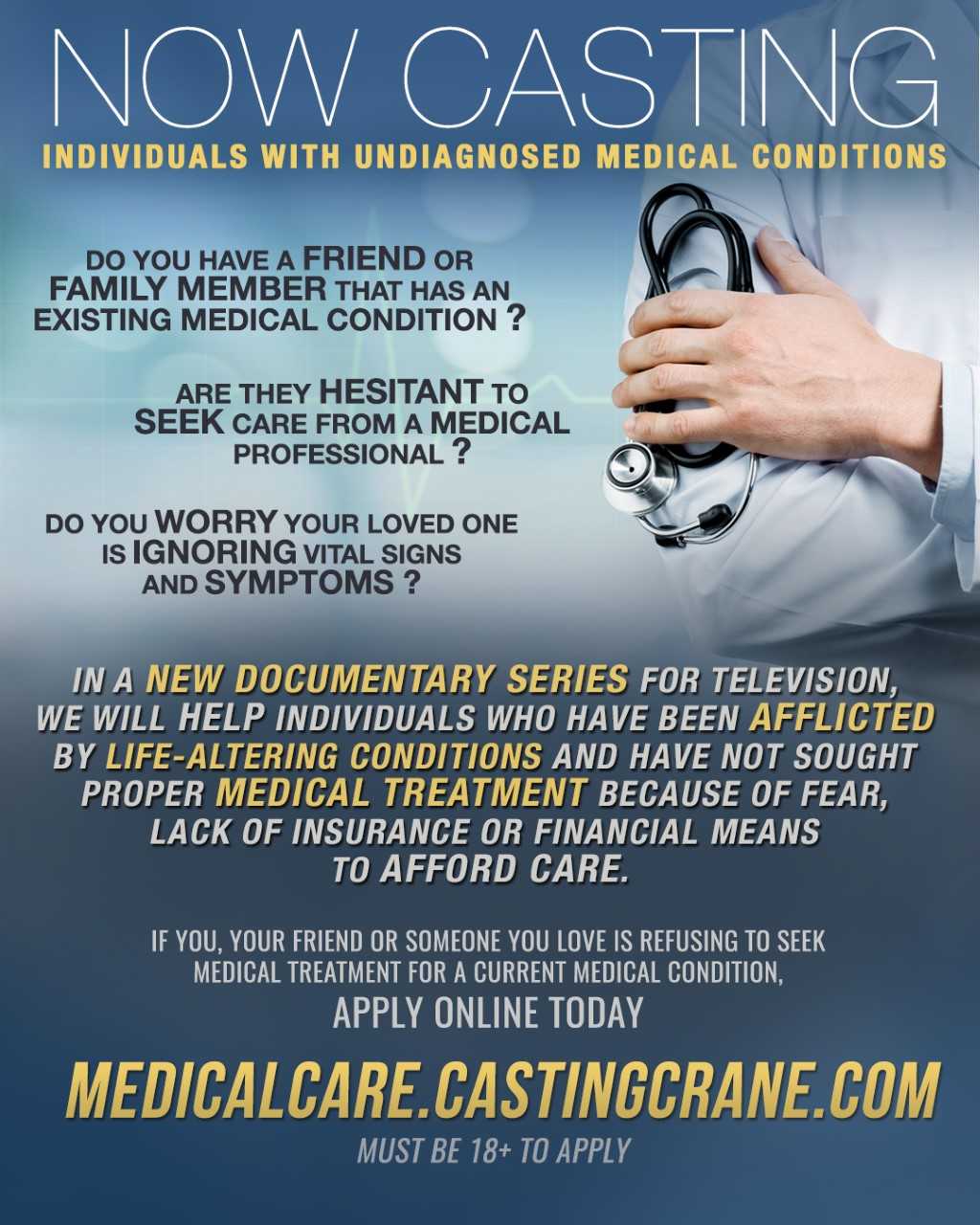 DOCU-SERIES

Medical Conditions

Do you have a friend or family member that has an existing medical condition? Are they hesitant to seek care from a medical professional? Do you worry your loved one is ignoring vital signs and symptoms?

 

NOW CASTING: INDIVIDUALS WITH UNDIAGNOSED MEDICAL CONDITIONS

Casting Agency: Kinetic Content, Los Angeles

Email: Kcoplin.casting@gmail.com 
Application: medicalcare.castingcrane.com


In a new documentary series for television, we will help individuals who have been afflicted by life-altering conditions and have not sought proper medical treatment because of fear, lack of insurance or financial means to afford care.
 

If you, your friend or family member is refusing to seek medical treatment for a current medical condition and you worry a harmless illness could turn into a debilitating disease, apply online before it's too late. 
---
Casting Call (2018)

Bridezillas

FOR IMMEDIATE RELEASE: LOS ANGELES, CA | JUNE 22, 2018
NOW CASTING | BRIDEZILLAS
The legendary smash hit Bridezillas is back on WE tv! For 11 seasons, one television show defined and celebrated a cultural phenomenon, which is ultimately and unquestionably the right and privilege of every bride to demand perfection for her wedding. Doron Ofir Casting cordially invites future brides with an undeniable vision to apply. Your wedding, your rules, YOUR day! YOU absolutely deserve it! "Be as demanding, and as fearless as you need to be in order to pull off the greatest day of your life. Wear that badge with pride and take your place among the most celebrated, Instagram worthy, social media famous legacies and proudly be the next Bridezilla!" – Doron Ofir, Casting Director Brides with weddings planned for October through December apply now at www.castingbridezillas.com BRIDE KNOWS BEST. ###
Inquiries can also be made by phone to (323) 203-1308. www.doronofircasting.com
---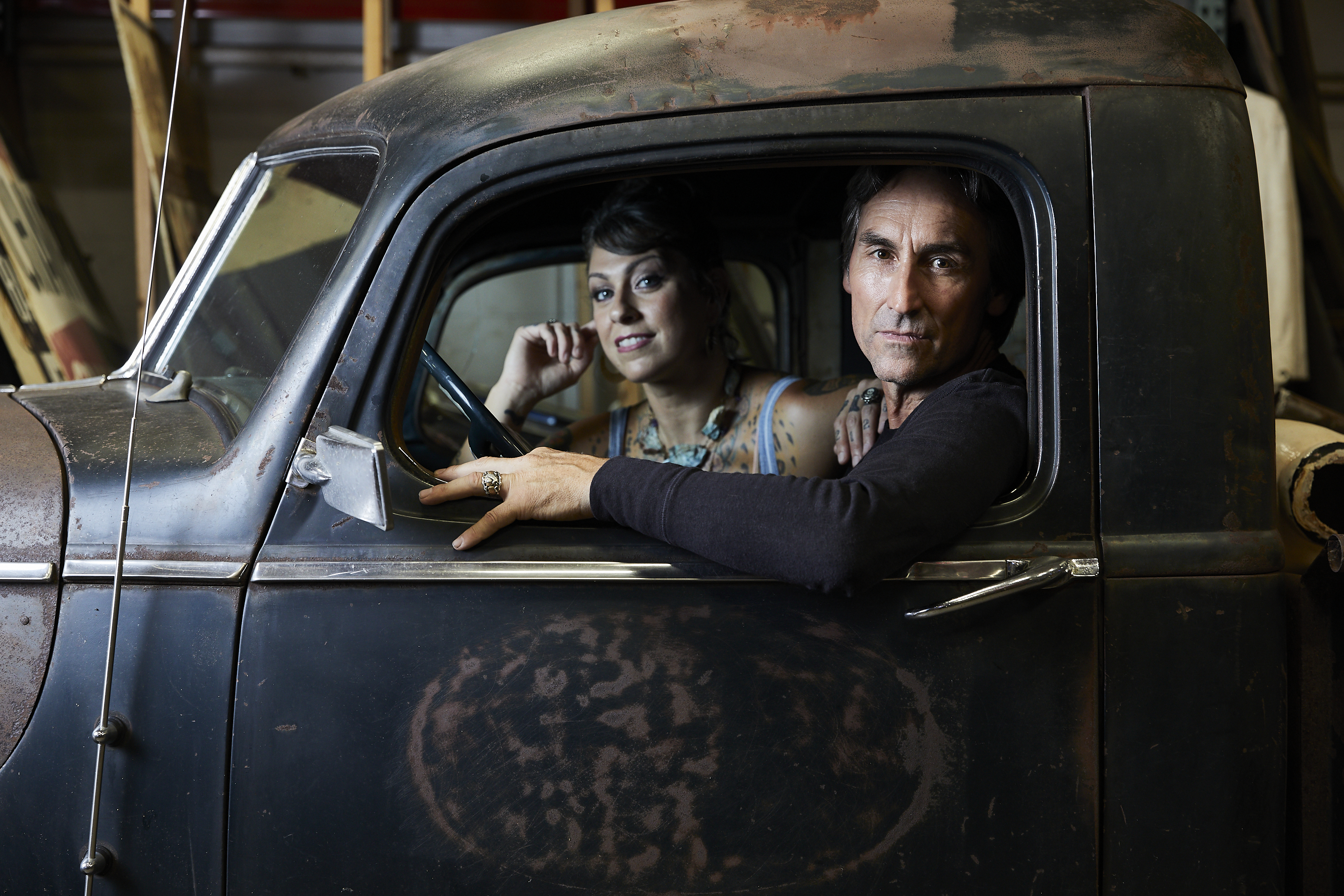 Casting Call

Collectors - History Channel TV - American Pickers

AMERICAN PICKERS to Film in Arizona

 

The American Pickers are excited to return to Arizona! They plan to film episodes of The History Channel hit television series throughout your area in March 2022.
AMERICAN PICKERS is a documentary series that explores the fascinating world of antique "picking" on The History Channel. The hit show follows skilled pickers in the business, as they hunt for America's most valuable antiques. They are always excited to find sizeable, unique collections and learn the interesting stories behind them.
As they hit the back roads from coast to coast, the Pickers are on a mission to recycle and rescue forgotten relics. Along the way, they want to meet characters with remarkable and exceptional items. They hope to give historically significant objects a new lease on life while learning a thing or two about America's past along the way.
The Pickers have seen a lot of rusty gold over the years and are always looking to discover something they've never seen before. They are ready to find extraordinary items and hear fascinating tales about them.

We at American Pickers continue to take the pandemic very seriously and will be following all guidelines and protocols for safe filming outlined by the state and CDC. Nevertheless, we are excited to continue reaching the many collectors in the area to discuss their years of picking and are eager to hear their memorable stories!
The American Pickers TV Show is looking for leads and would love to explore your hidden treasure. If you or someone you know has a large, private collection or accumulation of antiques that the Pickers can spend the better part of the day looking through, send us your name, phone number, location, and description of the collection with photos to: america[email protected] or call (646) 493-2184 Facebook: @GotAPick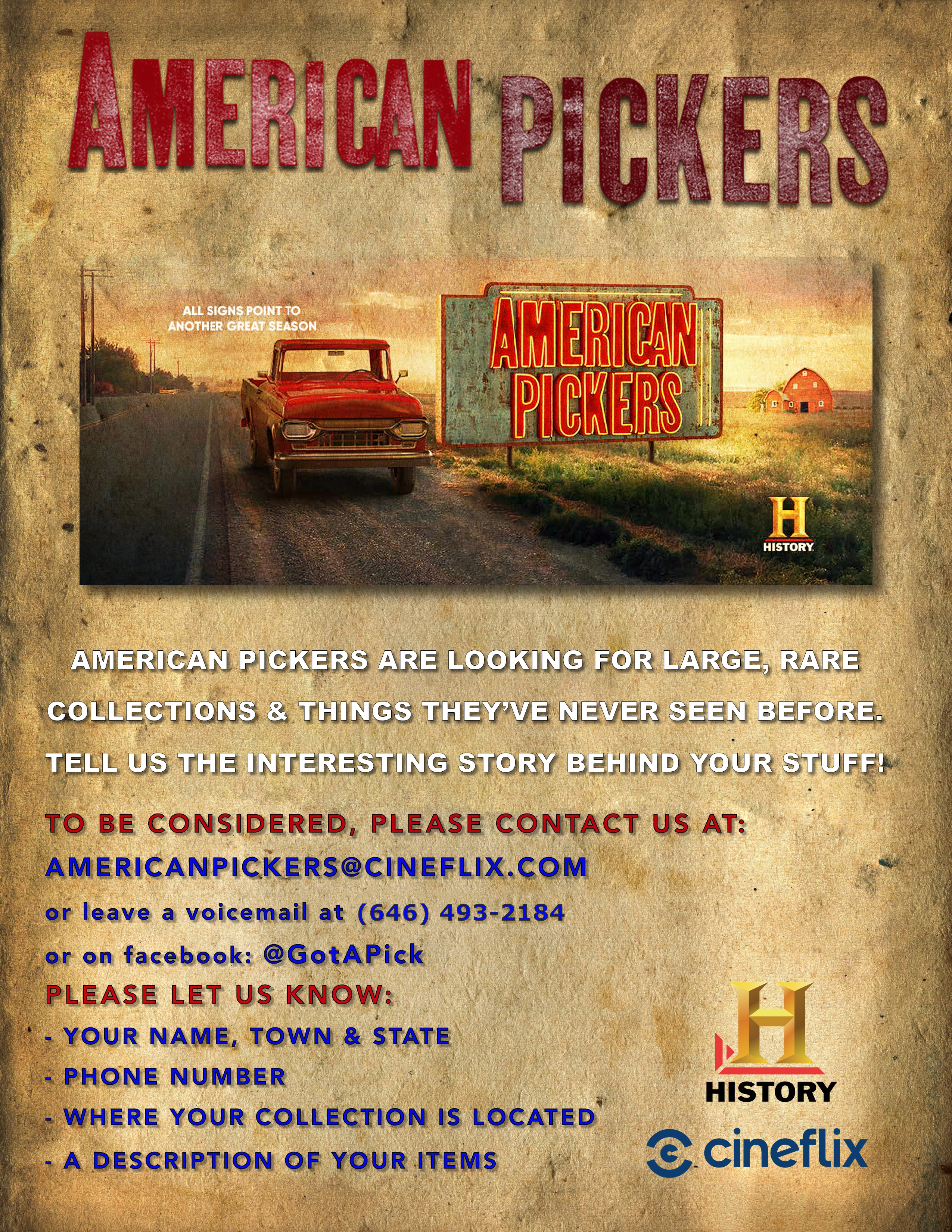 ---