REEL SAVINGS. REAL SIMPLE!

Reel Savings is a pro-business, free-market program that allows the private sector to support the film and digital media industry. Participating vendors, like hoteliers, rental car operators, and restaurants, provide special discounts to out-of-state productions registered with the Arizona Office of Film & Digital Media. Discounts provide immediate savings to your production with no delays or paperwork.  Additionally, public sector agencies Arizona State Parks and Trails and Arizona Department of Transportation provide "no fee" permit applications for use of state parks, state roadways, and highways. Other local governments provide similar savings for filmmakers. For information on available discounts in your filming area, send us your project details. Search participating Reel Savings vendors or join our program below.
---
ADOT Director, John Halikowski:
As a strong partner in supporting commercial film productions across the state, the Arizona Department of Transportation is pleased to offer no-fee film permits for any state-controlled highway, bridge or highway right of way.
DPS Director, Frank Milstead:
Arizona Department of Public Safety troopers are located all across Arizona in some of the most remote and scenic areas of the state. The presence of state troopers will help ensure the safety of those involved with film production and the motoring public.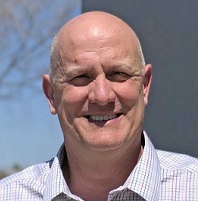 APT Executive Director, Robert Broscheid:
Arizona State Parks and Trails would like to express our support of commercial film production across Arizona. To ease access to our state parks, we are pleased to extend no-fee film permits for any property within the state parks system.
---
Reel Savings   vs  Tax Programs


  Tax Programs                                  Reel Savings
Lengthy Processing Period                  No Processing Period
    Complicated application                No Program Paperwork
  Most tax programs are capped                       No Cap                 
                   Lengthy Review Process                     No Review Process                         Government Program                    Private Sector Program
---