---
---
---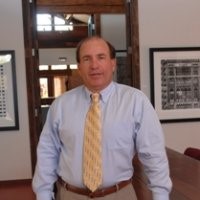 Bennett Brown
Principal at Thunderbird Corporate Finance
Bennet Brown has been a Principal at Thunderbird Corporate Finance since September 2008.  Sourcing Corporate Debt & Equity Capital in the areas of: Working Capital, Asset Based lending on Accounts Receivable, Inventory and equipment. Factoring of Accounts Receivable for small to large companies, along with Purchase Order and Inventory Financing.  Specializing in alternative financing for Business Acquisition, along with Growth & Expansion Capital Independent broker able to identify and locate the most appropriate financing for operating companies in the area of: Rate, Terms, Loan Covenants and Service  Looking to network with other legal and financial professionals with clients who may be in the need of new debt or equity structures due to changes in the traditional banking industry. Covering all area of Asset Based Lending, Working Capital Lines of Credit, Mezzanine and Equity Structures.  Senior Business Development Executive with over 20 years of proven experience in consultative and solution-based selling within financial services, corporate banking and technology related industries. Certified Financial Planner, Registered Investment Adviser and Securities Principal 15 years.
---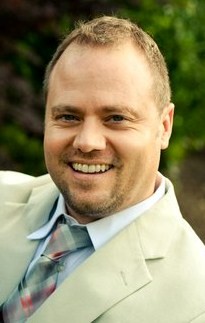 Jason Grove
Pilgrim Screw Corporation
Pilgrim Screw Corporation is a family owned business since 1932.  Pilgrim specializes in manufacturing Aerospace Fasteners.  Jason joined Pilgrim Screw in the spring of 2014.  He is responsible for advising the President of the Company in completing his vision and strategy for Pilgrim. 
Jason Graduated from Arizona State University with a Bachelor's in Marketing.  He also completed his MBA in Global Management from the University of Phoenix.  Jason spent 12 years working at the University of Phoenix, helping the organization grow to almost half a million students. 
As a Senior Director, he led large campuses with great success in student retention, staff culture, and high profit margins. 
Jason volunteers his time coaching youth football for Gilbert Chandler Pop Warner and I-9 girls' soccer.  Jason originally is from Colorado and spent his summers in Germany as a kid.  Jason is an avid skier and outdoorsman, who enjoys camping and fishing with his family.  Jason has two children, Jack and Abby, with his lovely wife Lisa. 
---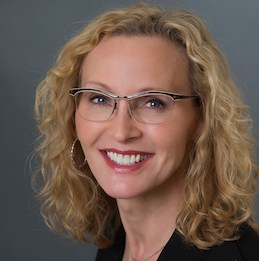 Janine Davison
Intel - Retired
Janine Davison comes to AZ MEP with an extensive background as an senior leader at Intel.  Over her career, she was intimately involved in over 5 organizational initiatives, which included the Internet of Things, global channels/distribution, and new business ventures to name a few.  She is a transformational leader adept at new market development with the right products, partners and routes to markets. Her unique abilities to balance strategy with implementation leading to results is key in her successes.

As a collaborative leader, Janine builds relationships, working with and through others to achieve business goals, and meeting and exceeding customer expectations.

Her leadership principle is to paint the vision and enable the team to know their role in its success. She views it's the responsibility of leaders to create an environment that enables people to work at their natural best: listen, support, enable. 
Janine is a consummate mentor, guiding and developing others to be their best.
---

Steve Macias
President/CEO, Pivot Manufacturing
Steve Macias is a co-owner of Pivot Manufacturing and has been the President and CEO since the company's inception in 2000. Pivot has grown from a small machine shop to a company that does machining, assembly, and contract management for a variety of industries including aerospace and defense, semiconductor, oil & gas, and alternative energy. Pivot looks to grow significantly during their second decade of operation by leveraging the relationships and reputation the company has built into new manufacturing opportunities.
In addition to sales and financial duties at Pivot, Steve is also involved in promoting the small business community and the manufacturing industry in Arizona. He currently serves as Chair-Elect of the Arizona Chamber, Past Chair and current board member off the Arizona Manufacturers Council, board member of the Arizona Hispanic Chamber of Commerce, board member of Arizona Commerce Authority, board member of RevAZ, and is a board member of The Arizona Workforce Council.
Steve works with variety of elected officials at both the state and federal level, specifically bringing a focus to the importance of the Defense and Aerospace industries to our economy as these base industries help us to grow and develop other manufacturing opportunities in addition to providing high wage jobs.
A native Arizonan, Steve and his wife Carrie make their home in Central Phoenix with their three boys who attend Creighton University, Brophy College Prep, Valley Lutheran High School. He has been involved with his sons as a coach in Pop Warner Football, Little League baseball, and rec league basketball. An avid yet exceptionally slow runner, please try not to hit him if you see him running down Central Avenue. Steve earned both his B.S. and his M.B.A. from Arizona State University.
---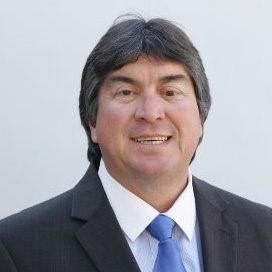 Tony Mulligan
President/CEO, Hydronalix, Inc.
Tony Mulligan is the CEO/President of Hydronalix, a Maritime robotic systems company. Received SBA White House Tibbetts Award for 2015. Led 2 deployments for support of Syrian Refugees crossing Aegean Sea from Turkey to Greece. Developing technology and system integration in the following focus areas:
1) Maritime unattended small autonomous sensors
2) Collaborative USV and UAV systems
3) Surf Zone Beach Rescue Device called EMILY
4) EMILY Hurricane Tracker 
5) Advanced Autonomous Mobile Buoy Systems
6) Swift Water Rescue Buoy EMILY
7) SONAR EMILY for search and recovery operations
---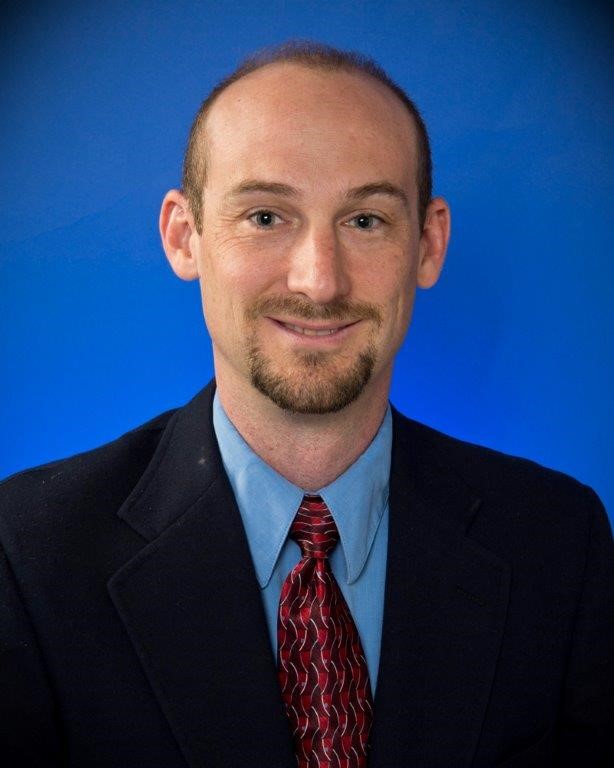 Matt Rich
Director of Operations, Nautilus Systems
Matthew Rich is known as a leader, facilitator, and master of lean manufacturing.   He has worked in the Aerospace, Biomedical, and Automation industries, as well as in Engineering and Integrated Supply Chain.  He has been successful in creating positive results as a direct influencer as well as an indirect influencer.   He has successfully deployed a lean operating system at multiple sites with varying business models.  
Mr. Rich currently works as the Director of Operation for Nautilus Systems, Inc.  Nautilus Systems is the world leader in precision application of adhesive components.  He is a member of the leadership team and responsible for the daily production of automation placement machines, the quality system, lean manufacturing, supplier performance, customer support, and strategic planning. 
In 2021, Mr. Rich had reached 25 years with Honeywell Inc., and held multiple leadership roles, as well as individual contributor roles.  His most recent position was a Staff Project Engineer, where he was responsible for supporting proposals across all of Honeywell Aerospace, worldwide, as well as the processes used for creating proposals.   He has led multiple improvement projects within the proposal process.   Utilizing lean manufacturing philosophies to improve these processes and software tools, his teams have improved process cycle time and created savings of well over $2M annually.
Mr. Rich is a Lean Master and Six Sigma Blackbelt Certified.  He has mentored over 20 Lean Experts and instructed Green Belt classes.  He is an alumnus of Honeywell's ISC Future Site Leader Training and the Engineering and Technology Leadership Development Program.  He holds a B.S. in Mechanical Engineering from Purdue University and a Master's in Business Administration (MBA-TM) with a concentration in Technical Management from the University of Phoenix.  He has a passion for his family, health and fitness, and missions.   Mr. Rich has had the opportunity to travel and/or work projects in over 25 countries around the world providing a high level of comfort with people globally.  Mr. Rich says "People need process, and processes need people.  I enjoy using lean and other methodologies to bring people and processes together so we can provide necessary products to customers in the most efficient and enjoyable way"
---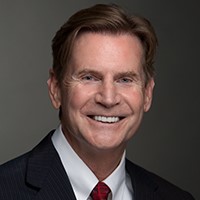 David E. Rogers
Snell & Wilmer
Dave Rogers is a registered patent attorney with over 20 years of experience. He practices patent, trademark, trade secret and unfair competition law, including: litigation; patent and trademark preparation and prosecution; trademark oppositions, cancellations and domain name disputes; and preparing manufacturing and technology contracts.
Prior to attending law school Dave worked for over 11 years in industry, holding positions as a manufacturing manager, marketing and sales manager, and independent manufacturers' representative for, respectively, the Procter & Gamble Co., Schlegel Corporation and the Gemroi Company. He is experienced in many technologies including: complex machinery, semiconductors, mechanical and chemical manufacturing processes, specialty chemicals, mechanical devices, paper products, batteries, medical devices, payment devices (including credit cards) and systems, software and building materials.
He has litigated or arbitrated numerous patent, trademark, unfair competition, copyright and contract cases for both plaintiffs and defendants, including: bringing and defending lawsuits for trademark infringement, dilution and unfair competition; defending lawsuits by patent trolls; the ex parte seizure of infringing goods; and representing patent owners in suits against competitors. He has shut down numerous internet infringers in the U.S. and internationally, and has prosecuted over 100 trademark oppositions and cancellations
---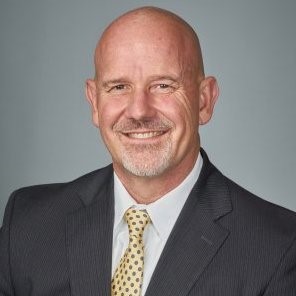 Ben Sommerville
COO/GM Chromalloy
Ben Sommerville is Chromalloy's COO/GM with proven success in strategy deployment, operational excellence, product development and program management. Wide exposure across aerospace/defense, manufacturing, alternate energy and software industries. Achieved success in three small growth companies, two venture startups, a division of F500 and a F50 company. Increased cash flow in three P&L roles, with $250k to $630k EBITDA improvement. Redefined strategy in three organizations; improved sales by 37%. Implemented process improvements in six organizations with $150k to $535k cost improvement. Proven knowledge of how growth is planned and accomplished, what is involved to meet critical deadlines without misusing resources. Six-Sigma Green Belt and TQM qualified. Servant leader who provides vision and focuses on the needs of each employee. Team builder as well as team player; a mentor and teacher who leads by example.
---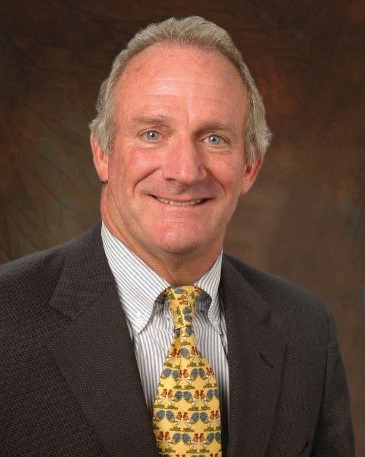 Ed Zito
President (Ret), Alliance Bank of Arizona
Ed Zito served (recently retired) as President of Alliance Bank of Arizona (a division of Western Alliance Bank). Zito serves on the board of directors for Western Alliance Bank, is a member of the bank's Asset and Liability Management and Investment Committee (ALCO), as well as its Risk Management Committee.
Mr. Zito has been a well-recognized business leader in Arizona's commercial & investment banking, as well as public finance sector for over 30 years.  He is also known for his extensive work on economic development and capital formation in Arizona. Currently, Zito chairs the Economic Development Committee of the Arizona Chamber of Commerce. Zito was the initial Vice Chairman of Arizona Economic Resource Organization (AERO), a Governor mandated public private partnership formed to lead Arizona's economic development initiatives.
Currently, Mr. Zito serves on the board of directors and executive committee of the Arizona Chamber of Commerce, and the Downtown Phoenix Inc. (Board Treasurer). He also serves on the Flinn Foundation Bioscience Steering Committee, Living Cities Capital Absorption Steering Committee, and is a member of the Canada Arizona Business Council.
His philanthropic and civic work includes the board of Social Ventures Partners Arizona (SVPaz). Previously, Zito lead the Governor's Council on Innovation and Technology; and has served on the boards of Arizona Multibank, Enterprise Network, Central Arizona Project Association, and the Xavier College Prep Board of Trustees.
Prior to moving to Arizona in 1981, Mr. Zito served in bank regulatory positions with the U.S. Treasury Department in New York and Washington D.C.
Upon his arrival to Arizona, Mr. Zito served in senior executive positions with First Interstate Bank (Wells Fargo), including President of First Interstate Equity Corporation (Small Business Investment Corporation).  Mr. Zito also served as Regional President and member of the board of directors for Imperial Bank Arizona, a business bank.
Mr. Zito holds a master's degree in public administration from the University of Southern California, and a bachelor's degree in economics from Rutgers University.